Susan Leighton
Everyone knows that the 40th anniversary of Evil Dead, the film that launched the careers of power trio Sam Raimi, Bruce Campbell and Rob Tapert will soon be upon us. Fans will get to see the original production on the big screen courtesy of Grindhouse Releasing and Fathom Events (with an intro from Ash Williams himself) when it returns to participating theaters (nationwide) on Oct. 7 at 7:30 PM.
As if that news isn't exciting enough, Striker Entertainment, the worldwide licensing agency for Renaissance Pictures has announced that new merchandise to promote this monumental celebration is on the way. According to License Global, collectors of memorabilia from Raimi's franchise can expect to see offerings from Dark Horse Comics, Beeline Creative, Messed Up Puzzles and more.
Of course, Evil Dead: The Game is high on the list of licensed products that will be arriving in 2022. Although, Saber Interactive and Boss Team Games have not confirmed the release date change officially, Bruce Campbell and Striker have intimated that the console and PC video game will launch sometime in the spring. Initially, it was targeted to hit retailers this year but according to Campbell, the developers are "working on an upgrade."
In addition to the game, lovers of the movie trilogy and Ash vs Evil Dead can look forward to adding the following items to their collections to commemorate the "birth" of one of the most beloved horror flicks of all time:
The Evil Dead graphic novel from Dark Horse Comics: Written by Mark Verheiden (the scribe behind My Name Is Bruce and showrunner of the third season of AVED) and illustrated by John Bolton, the tome expands on the film and features an all-new collector's cover. The book drops on Oct. 26 and can be pre-ordered for $19.99 at this link.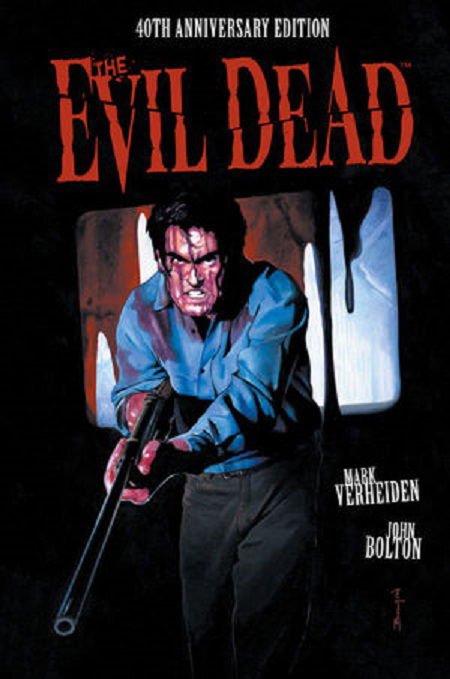 Collectible Ash statue from Dark Horse Comics
Geeki Tiki Ash Ceramic Mug from Beeline Creative: Bookmark their site and keep your eyes peeled for info. This product will be available in the fall.
Evil Dead collection from Creepy Company: This site features a throw blanket that looks like the VHS cover of the movie, two button up shirts displaying Ash and the Necronomicon and a Necronomicon pillow. For pricing information click here.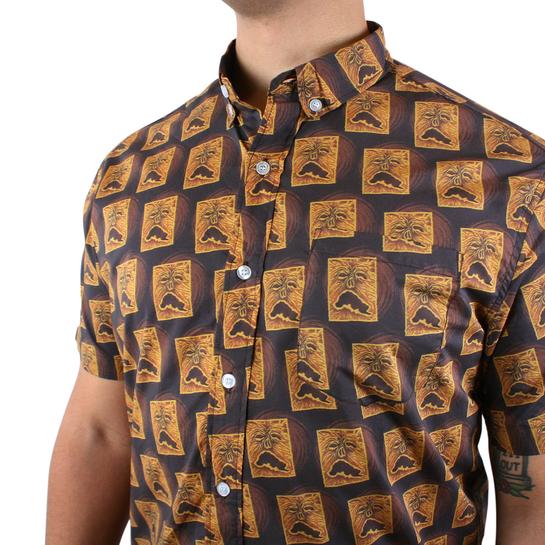 Evil Dead puzzles from Messed-Up Puzzles: If you ever wondered what it would be like to work a puzzle possessed by "real Kandarian demons" now is your chance. You can pre-order 4 different versions of Sam Raimi's 1981 film poster from the Messed-Up Puzzles site. They will ship sometime in mid-August.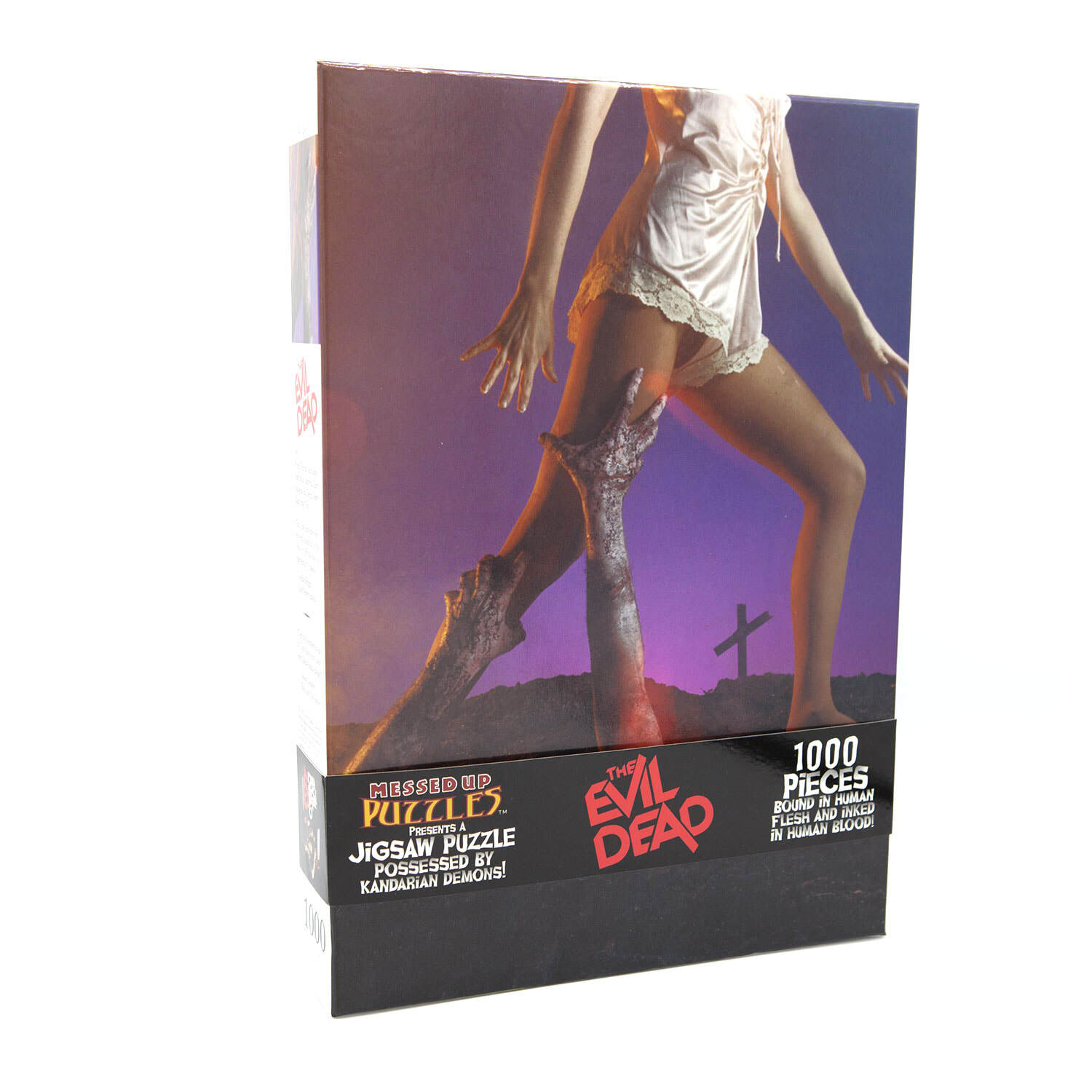 Redbubble: Finally, fan artists can turn their work into officially licensed products courtesy of Redbubble. If you have a dream project or a crafty Evil Dead item that you want to market, check out the submission guidelines at the company's webpage.
Stay tuned for more Deadite related merchandise from Cavity Colors, Mondo and Wizards of the Coast coming soon in the very near future.