Susan Leighton
A few months ago, during the Wizard World Ash vs Evil Dead reunion panel, Bruce Campbell revealed information about his Black Friday! character. Up until that point, all that anyone knew was that the horror venture about a "group of toy store employees that must protect each other from a hoard of parasite infected shoppers" was written by Andy Greskoviak, directed by Casey Tebo (Steven Tyler: Out on a Limb) and that it starred Campbell, Devon Sawa, Ivana Baquero and Michael Jai White.
The actor divulged that he would be playing Jonathan, the manager of the fictional establishment at the center of the zombie filled action. He even stated that he would like to do a drive-in tour to promote the movie.
On Twitter, Tebo dropped the poster for the highly anticipated production. We know that it will be rated R and that the release date is Thanksgiving.
According to IMDb, Black Friday! is still in post-production. However, the director's Instagram story states that the flick is officially finished.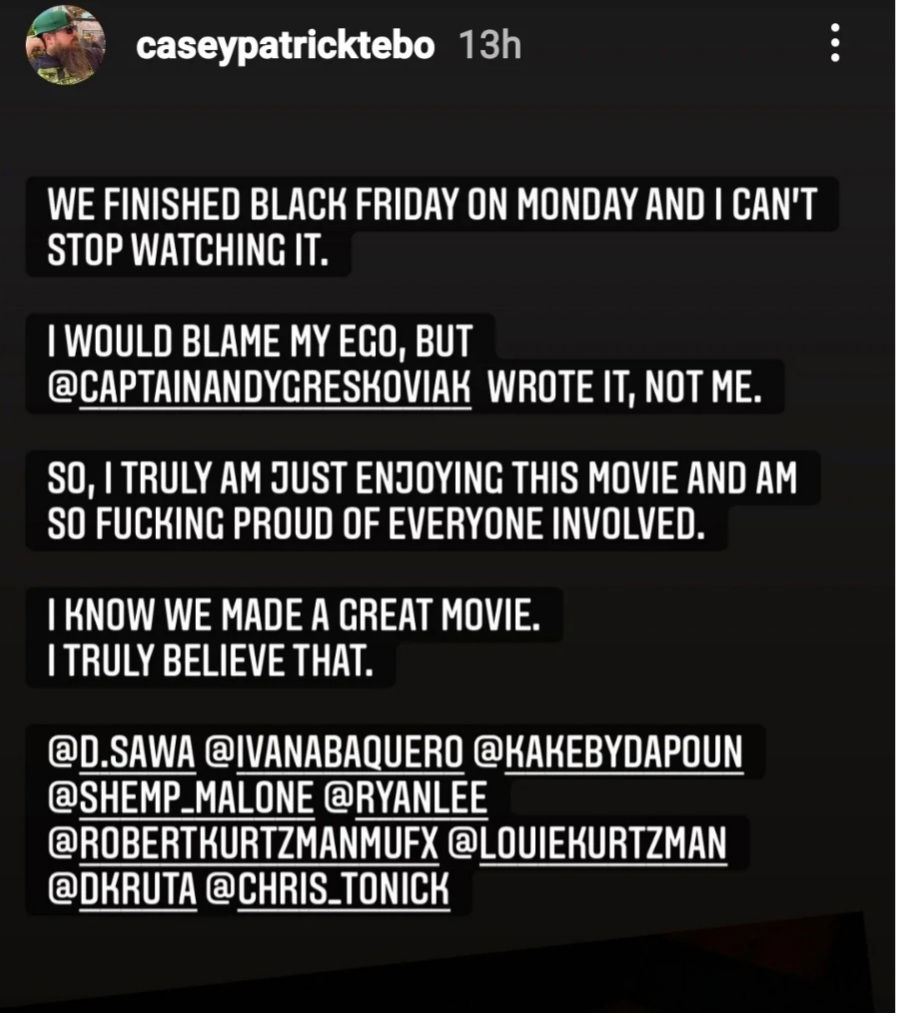 Which means that more than likely, fans can expect to see a trailer along with some promotional stills of Bruce and the cast in the very near future. We already know that the veteran thespian was doing ADR work in the studio recently, thanks to this photo from Casey Tebo: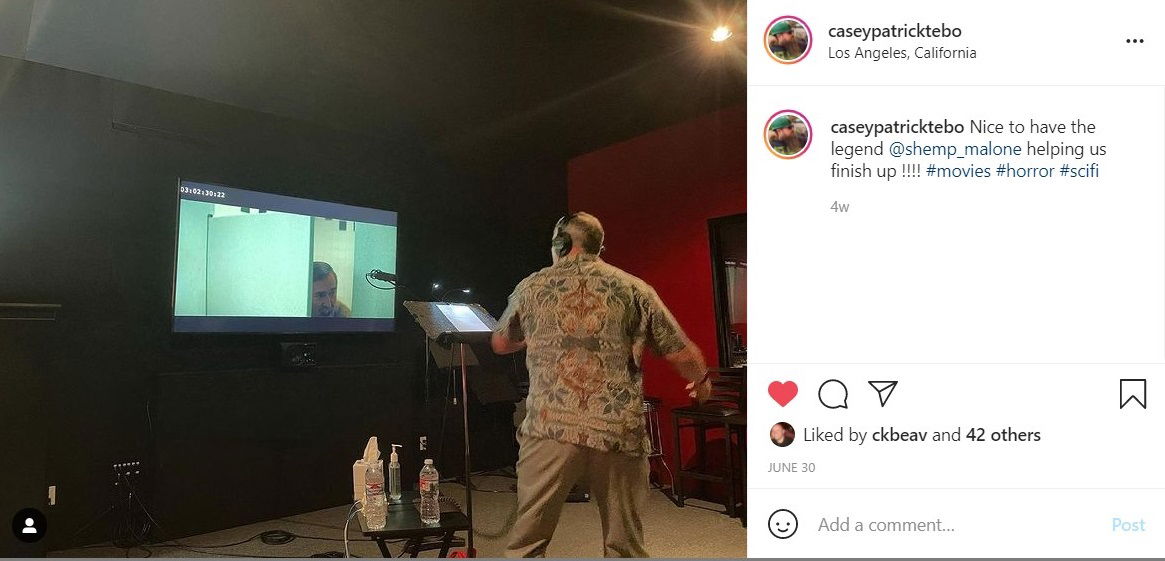 Since Black Friday! is scheduled to hit theaters in approximately three months, the trailer MIGHT be released in August. As for Bruce's drive-in tour, Campbell enthusiasts keep your eyes peeled and follow his social media accounts for further information.
Until then, the performer's next in person appearance will be at the Arkansas Comic Convention in Little Rock on Sept. 11 thru Sept. 12. For details, visit bruce-campbell.com.