Susan Leighton
Bruce Campbell is closing out 2021 strong with a return to the silver screen after eight years. Today, his holiday horror film, the Casey Tebo directed Black Friday opens in selected theaters across the country.
The actor also made his Hallmark debut this month in the heartwarming production, One December Night playing a former rock star opposite Peter Gallagher, Eloise Mumford and Brett Dalton. Throughout the pandemic, Campbell has managed to stay extremely busy and it looks like he won't be slowing down any time soon.
According to Riff Magazine, the perennial fan favorite will be appearing at the upcoming 20th annual, SF Sketchfest in January. The last time he graced the stage at the popular comedy event was in 2019.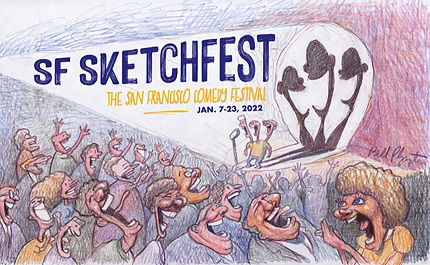 Now, Bruce will be the subject of a roast hosted by comedian Dana Gould. This hilarious affair will feature several of Campbell's colleagues and friends paying their respects and offering numerous side-splitting anecdotes about working with the veteran thespian.
Convention favorites Jeffrey Combs, Kane Hodder and Elvira will be on hand along with Bruce's former co-stars, Sharon Gless (Burn Notice) and fellow Michiganders, Ted Raimi and David Alan Grier (McHale's Navy). Also, Chucky's favorite gal, Jennifer Tilly will be in attendance as well.
SF Sketchfest begins Jan. 7 and runs until Jan. 23. Bruce Campbell's roast will be on Jan. 15 at the Sydney Goldstein Theater located at 275 Hayes St. All of the hi-jinx start at 7:30 PM. To keep up to date with all SF Sketchfest news, follow the fest on Twitter, Facebook and Instagram.
Tickets go on sale Sunday at 10 AM. Click on this link for pricing information. We recommend reserving your passes as soon as possible before they sell out.
For those of you that do not live in San Francisco and want to see Bruce Campbell, he will be hosting screenings of Evil Dead in Houston and San Antonio, TX on Nov. 26 and Nov. 27. If you happen to be in the Los Angeles area on Dec. 4 you can catch him at LA Comic Con.