Susan Leighton
Bruce Campbell truly is a "Jack of All Trades." Being a huge believer in what he calls, "job rotation" over his 40 plus years in the industry, he has worn many hats. While he is primarily known for his acting, he has also directed, written two bestsellers and produced many motion pictures and television series.
Now, he is about to add another venture to his expansive resume. In a recent interview with The Boo Crew Podcast to promote his upcoming horror/sci-fi film, Black Friday (which opens in theaters this Friday and debuts on VOD Nov. 23), he revealed that he is currently working on a comic book for a major comic book company. For those of you that follow Campbell's career, you know this isn't his first foray into that arena.
Back in the early 00s, BMW made a succession of short films to promote their brand which aired as commercials. Clive Owen was cast as "The Driver" in each segment directed by such powerhouse talents as Ridley Scott, John Frankenheimer and John Woo. Madonna, Stellan Skarsgard, Vera Farmiga and Gary Oldman joined Owen in this exclusive advertising campaign for the automaker. In 2004, Dark Horse approached Bruce to pen one of the stories in their series based on the BMW productions. The result was "Precious Cargo."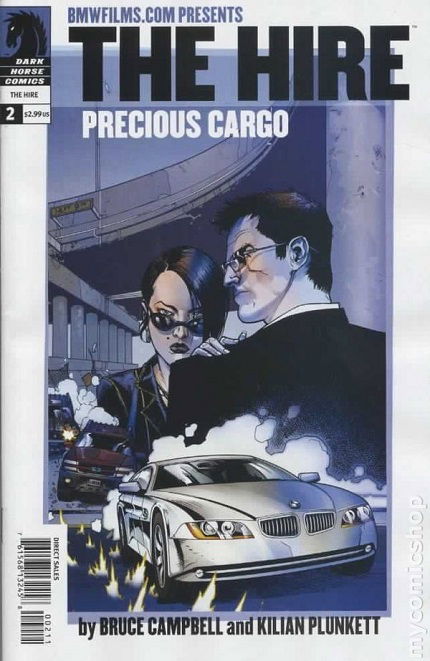 The following year, the thespian partnered with Dark Horse once again to publish his Man with the Screaming Brain comic which was basically the storyboard for his cult favorite flick. So, suffice it to say, he definitely has experience creating interesting graphic content.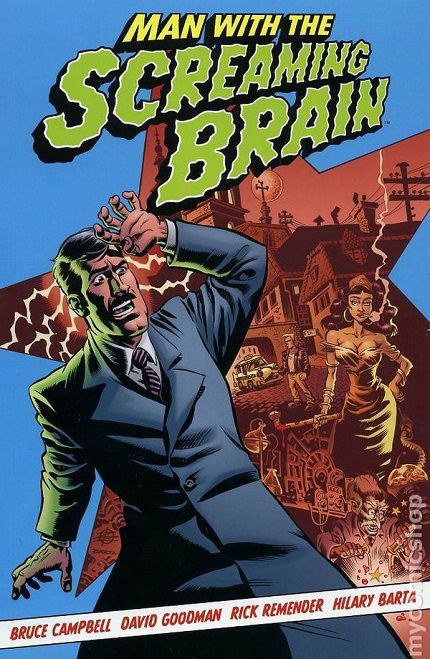 While Bruce didn't divulge who he was working for or the subject matter of his upcoming comic book project, what we do know is that he is writing six issues. This is definitely exciting news for fans and collectors alike!
Until his series is released, you can catch Bruce on Hallmark's Movies & Mysteries Channel in the heartwarming holiday flick, One December Night with Peter Gallagher, Eloise Mumford and Brett Dalton airing tomorrow at 8 PM.