Susan Leighton
Casting directors in Los Angeles must have gotten the memo that Bruce Campbell is back in town! During his appearance on The Projection Booth podcast, the actor revealed that he will be guest starring on the popular program, A.P. Bio on Peacock.
It looks like his latest television foray will see him reuniting with his old friend Patton Oswalt. For those of you that were fans of the great show, Burn Notice, you will remember that Mr. Oswalt portrayed Calvin Schmidt, a smuggler with connections for three episodes during Season 6.
We love the fact that Campbell is going back to his comedy roots. After all, before he became an icon in the horror genre, he and his buddy Sam Raimi were shooting Super-8 laugh fests in suburban Detroit. As followers of the actor know, he is a huge admirer of The Three Stooges.
According to Entertainment Weekly, he will be playing Jack Griffin's (Glenn Howerton) father, John. Per Deadline, Campbell's character was an absentee father who recently had a "spiritual awakening" and hopes to reconnect with his son. We can't wait to see him on the small screen again especially on A.P. Bio which is in its fourth season.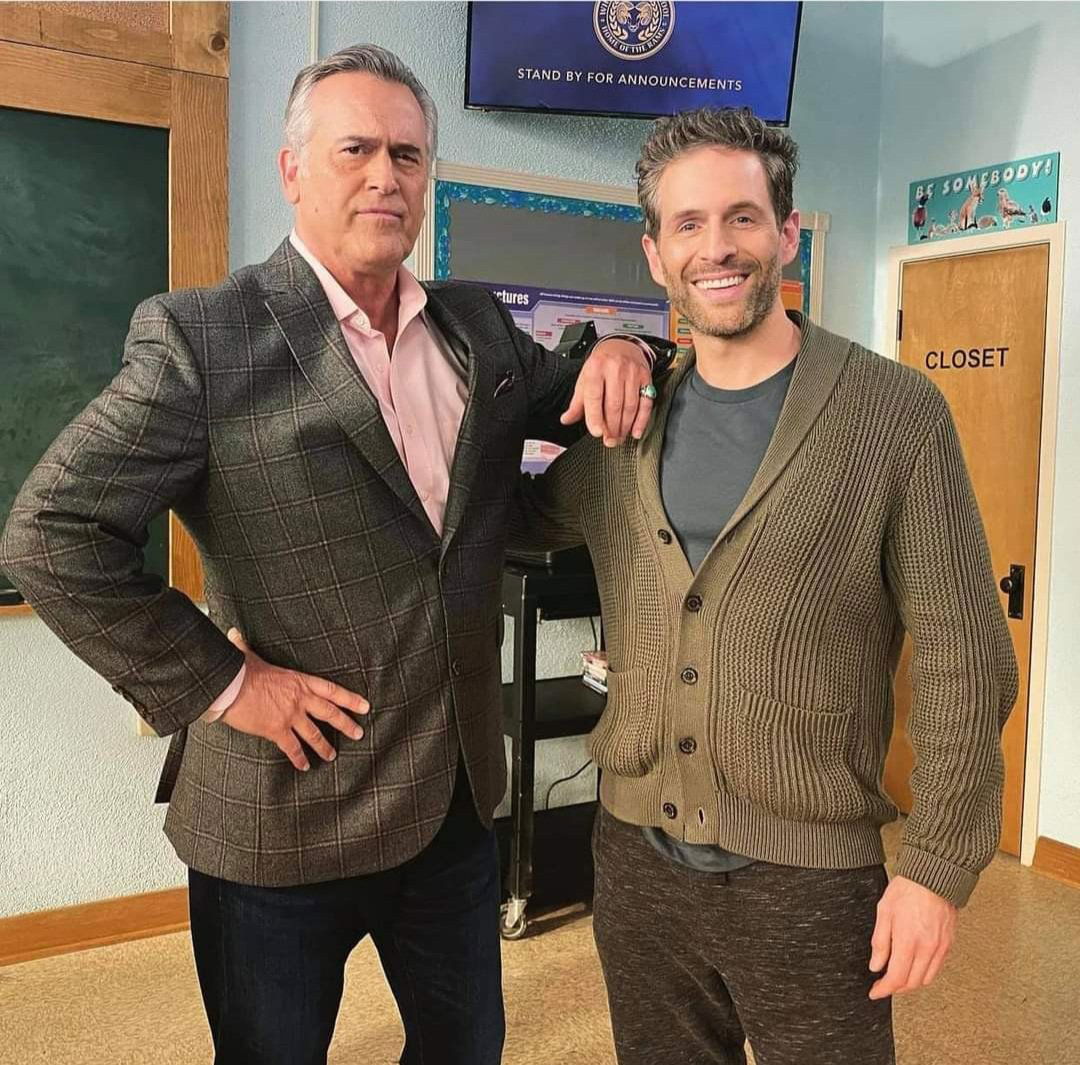 The series about a disgraced philosophy professor who is relegated to teaching advanced placement biology in a Toledo high school has such a loyal viewer base that when it was cancelled by NBC, stars Oswalt and Howerton (It's Always Sunny in Philadelphia) successfully mounted a social media campaign to bring the series back. Luckily, the network figured out that they made a mistake and added it as one of the cornerstone programs to its then fledgling streaming service.
Season 4 will be released this year. If you don't have Peacock yet, what are you waiting for? It is free and you have access to hundreds of movies as well as TV shows. For more information, click on this link. In the meantime, to get your Bruce Campbell fix, you can visit his website to check out his upcoming events.