Susan Leighton
In the past 24 hours, Evil Dead Rise director Lee Cronin revealed on Twitter that he is halfway through filming the latest addition to Sam Raimi's Deadite franchise. Also, Deadline introduced us to the newest cast member of the horror saga, Mia Challis.
As if this wasn't enough of a scoop, we finally have more details on this production including the location, character names, plot and a confirmation of a long-standing rumor. Unfortunately, for those fans that were expecting Bruce Campbell to appear at some point, in a recent chat with Entertainment Weekly, the veteran actor divulged that he will NOT be in Cronin's incarnation.
However, within Deadline's article we now have a sense of exactly what to expect with Evil Dead Rise and it falls right in line with the original trilogy. This time around, the story revolves around single mother Ellie who is living in a less than desirable flat in Los Angeles with her three children.
Her estranged sister, Beth comes to visit and all hell breaks loose (literally). When the Necronomicon is unearthed in the "bowels" of the apartment building, demons are unleashed. The two siblings must rise up against the unholy spawn and fight for the survival of their family.
We already know that Alyssa Sutherland and Lily Sullivan play Ellie and Beth. Cronin acknowledged on social media that Morgan Davies, Gabrielle Echols and Nell Fisher play Ellie's children.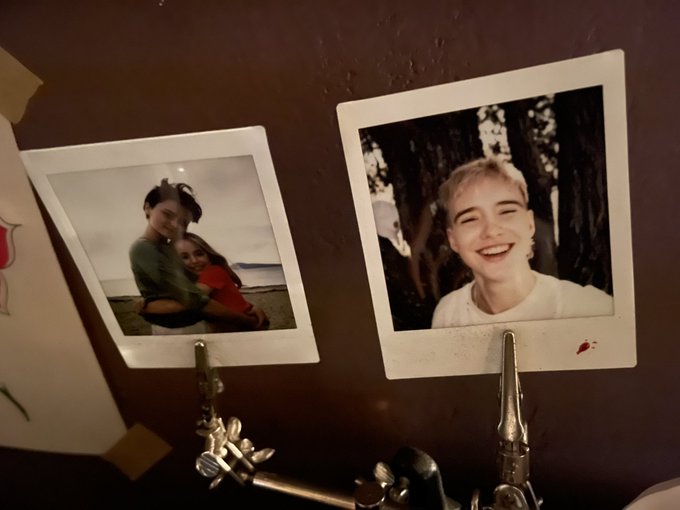 Another interesting tidbit, validation of the speculation that EDR takes place in a high-rise. As for Mia Challis, she will be portraying Jessica, a teen who is an Instagram influencer. In a rather cryptic description of her character, she is "smarter than she lets on."
Does Jessica have something to do with the Deadite invasion? Did she somehow re-open Pandora's Box that is the Book of the Dead? We will all find out when Evil Dead Rise hits HBO Max in the future…