Susan Leighton
Evil Dead fans are in heaven with all the upcoming productions on the way. Evil Dead: The Game finally got a release date (Feb. 2022). Filming on Evil Dead Rise is on its way to completion and Sam Raimi's long awaited return to the MCU, Doctor Strange in the Multiverse of Madness is in the midst of post-production and will see the light of day on Mar. 25, 2022.
Now, there is even more to be thankful for because Ted Raimi has announced that he is working on a top-secret horror project. The actor let the news "slip" on his Instagram account.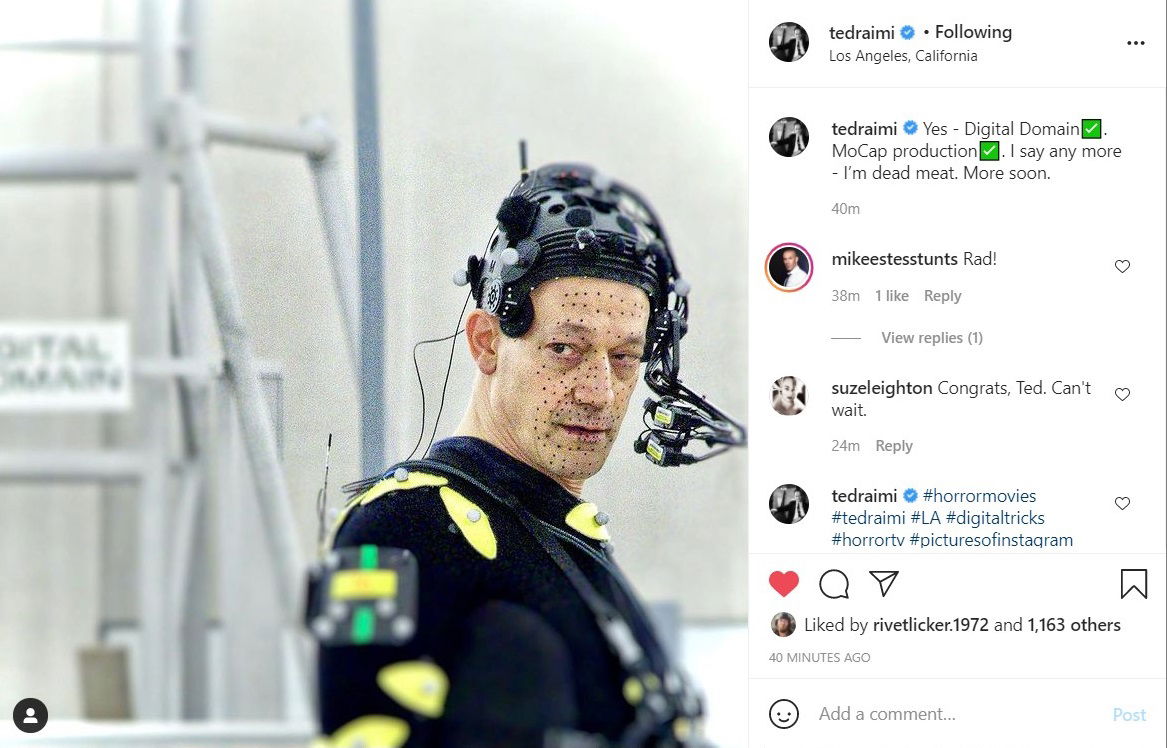 Of course, speculation began to run rampant on Raimi's feed. Some guessed that he was doing motion capture work for Doctor Strange 2. One follower even suggested that he was going to be the new Dormammu (AKA the ruler of the Dark Dimension in the Doctor Strange comics). Another thought that he was reprising his Evil Dead 2 role of Henrietta.
In IMDb, his appearance as General Al Haig in Dan Mirvish's drama/thriller 18 1/2 (which takes place during the Watergate era and deals with Nixon's infamous tapes) is the last entry in his filmography. There is always a chance that he might be involved in his brother's latest superhero saga. After all, he usually does cameo in most of Sam's films alongside his pal, Bruce Campbell.
Since Evil Dead: The Game got pushed to next year so that the developers could work on implementing a "single-player option," perhaps Ted's character, Chet will be a new addition. The thespian did promise to give us more details in the future.
Until then, you can meet Ted live and in person at Creature Feature Weekend in Gettysburg, PA from Aug. 27 thru Aug. 29. For more information, visit their website at the following link.