Susan Leighton
Christopher Garetano is determined to make 2021 his year. Despite a raging world-wide pandemic that feels as if there is no end in sight, the talented director/writer/producer is ensuring that his fans have exciting new content via his White Phosphorus Pictures YouTube Channel.
In addition to a FREE 6th anniversary showing of his renowned documentary, Montauk Chronicles, Garetano is also launching several new projects as well including the highly anticipated Campfire Club, Christopher Garetano's Strange World and his Off to the Witch podcast boasts several new upcoming episodes. We were fortunate enough to snag the busy creator for our very first interview at The Screening Space!
Montauk Chronicles: Underground Secrets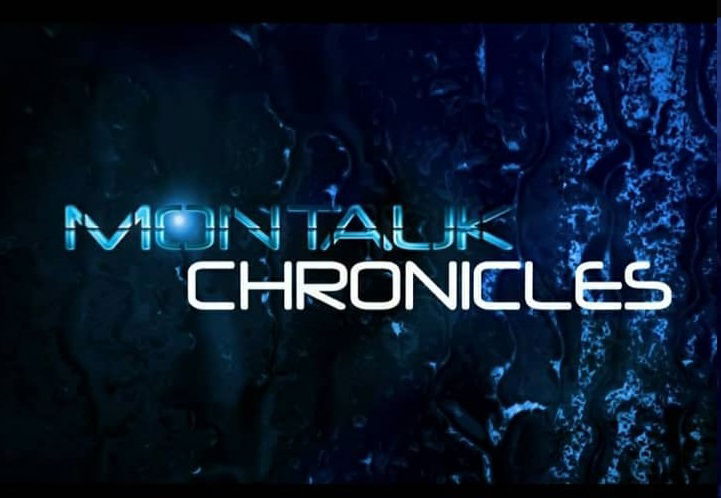 The Screening Space: Hi Christopher! Thank you for being our first interview. There is quite a bit going on with your White Phosphorus Pictures YouTube channel. In honor of the 6th anniversary of Montauk Chronicles, the documentary that got your feet in the door of the business, so to speak, you are showing the film FREE on your channel for a limited time. It is rare that creators offer that to their fans. Tell us what was behind that decision.
Christopher Garetano: Believe it or not, I have kept Montauk pretty close to the vest for all six years so the only place you could get the film was from me. Either you ordered it from my website or you downloaded it from there. I also have an Amazon store as well.
I have had distribution offers for it from the get go but I turned them down. I had a distributor for my first documentary, Horror Business back in the early 2000's. Image Entertainment put it out.
Even though they paid upfront and everything, it was such a laborious thing to make a movie, especially on your own. Independent filmmakers are kind of lured in by this middleman distribution thing. What I mean by that is if it's a really good deal, fantastic!
But when you're making something it usually takes years to create, you own this property. Now, you're giving it up for free to people who just want to profit off of you. And that's it.
They don't really put anything into the promotion of it. Now, these days, they are pretty much buying a digital file from you. They're not even investing in product.
Most of the time, the independent filmmaker never sees any return. I knew that back then; I was smart enough to go forward with it. I also avoided hitting festival circuits with Montauk too. I could have done that.
I did that with my first film and hit the festival circuit for three years. In this case, I just really wanted the people to have it. They've been so good to me over the years, ordering the Blu-rays and DVDs, paying attention to the film, I'm very happy with what came from it.
The hard work paid off, so, I thought on the 6th anniversary and with how rough the last year has been, it would be really neat to just let people see it. I am also building up the YouTube channel into something significant as well.
There's a lot of reasons behind it. This is the first stage of something much bigger. I want people to see my new series and content for free on the channel.
Montauk is going to have a new intro and new extras. It's an experiment on my part. I'm pretty confident it's going to work out.
TSS: When can fans tune into Montauk Chronicles?
CG: Tuesday, March 30.
TSS: Some of our readers might be unfamiliar with the Camp Hero legend. Can you explain what allegedly happened there?
CG: I decided in 2006 that I was going to cover this for a documentary. I wanted to speak to the originators of the story, Preston Nichols, Al Bielek and Stewart Swerdlow.
Between 1971 roughly and 1983, secret experiments were allegedly taking place underneath the Camp Hero Air Force Base at Montauk, New York. Apparently, there was a deep, underground facility unbeknownst to the military that worked there.
Access to the base topside was high clearance. Most people who worked underground, entered from a facility a little further west called Brookhaven Labs. There was a transport that ran from Brookhaven to Montauk under the ground.
There were human experiments being conducted. The subjects were runaway kids from the streets of New York. They were being taken or recruited to be part of the program.
If you look into the MK-Ultra experiments and the Holmesburg Prison experiments, this isn't farfetched. They happened at the same time as the Montauk experiments.
Welcome to The Campfire Club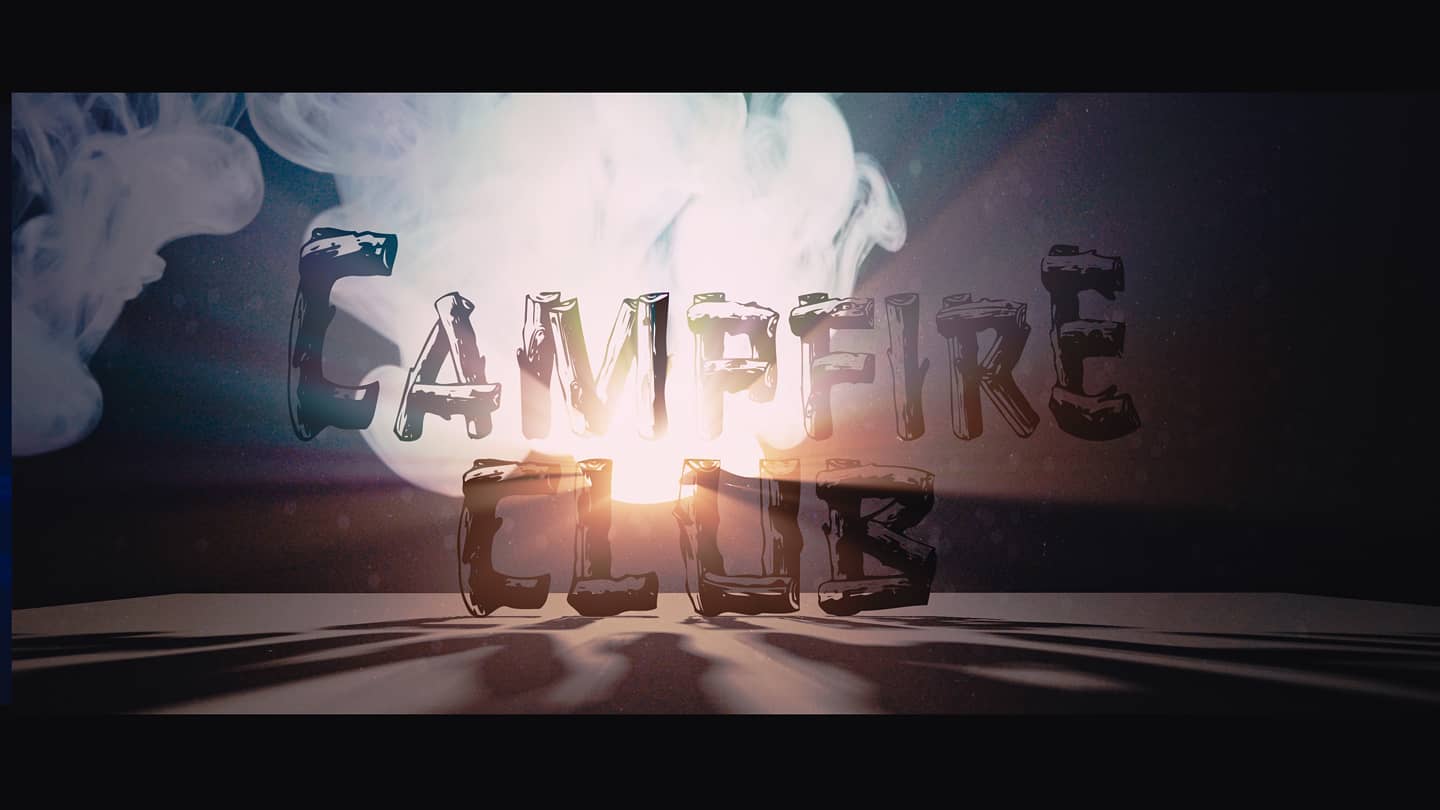 TSS: Let's change subjects for a moment. You have another interesting series on the way called Campfire Club. From the tease on your Twitter feed, it sounds reminiscent of spooky stories you would tell your friends at a summer sleepover. How did this show originate?
CG: Campfire Club begins with my personal experiences and love for the unknown and the unexplained since I was a child. I feel without giving too much away publicly, right now, this is going to be so different than anything you have seen on the paranormal.
It is an investigative show but it bridges generations. It's something I have been wanting to do for a long time. I have had a lot of production companies that I almost made it with and almost signed on to do it with.
In early 2020, I had a large company in New York that wanted to make it with me. None of it felt right because I have a very solid, sharp vision for this show. It needs to be the way I envisioned it and imagined it because I am certain it's going to connect with the audience. I can't have anybody interfere with that.
TSS: Is Campfire Club a continuation of Strange World?
CG: Well, both of my new shows are. Christopher Garetano's Strange World is more of what I wanted to do with Strange World. What you saw on Travel Channel was 65% to 70% of what my original vision was for the show. So, CGSW is going to be 100% of that.
Campfire Club is unique in style. It is going to be attractive to kids who want something edgy or more than what they are getting currently through animation and shows that are very controlled in terms of their content. Adults will also enjoy the series because it will take them back to when they were kids who were interested in the unknown.
It's a place where all generations can come together, enjoy and even participate! I am making the series in such a way that the viewers will be able to communicate with the cast and the hosts of the show. They will even be able to communicate with me and participate in some of the investigations.
It's going to be that intimate. There will be forums and Q & A's. The re-creations are going to be unlike anything you have seen on television. They will be similar to what you would see on Tales from the Darkside or Tales from the Crypt.
Also, the cast of Campfire Club will span several different generations.
TSS: Just out of curiosity, will the cast of Campfire Club include familiar faces?
CG: I have been talking to people here and there that are known in the world of the paranormal. Nothing is official, yet.
I have been talking with Shannon LeGro who hosts Into the Fray, I want her to be a part of it. Then there is Kate McGowan, who is a forensic investigator and Sophia Temperilli is also someone I am interested in, she would be the younger cast member that would bridge the kids to the adults.
TSS: When will the Campfire Club premiere?
CG: We have already started orientation, I have been looking at locations, we are going to officially start shooting in about a month and a half. There's a lot of preparation and pre-production.
We're moving quicker than if we would be at a network. The quality on the shows that you see on the YouTube channel are going to be better than what you see on TV. I am not kidding.
It's going to be just as good in terms of production value and presentation than anything on the networks. I would like to premiere the first episode sometime in mid-summer if all goes according to plan and it should.
Christopher Garetano's Strange World: A New Kind of Investigation Show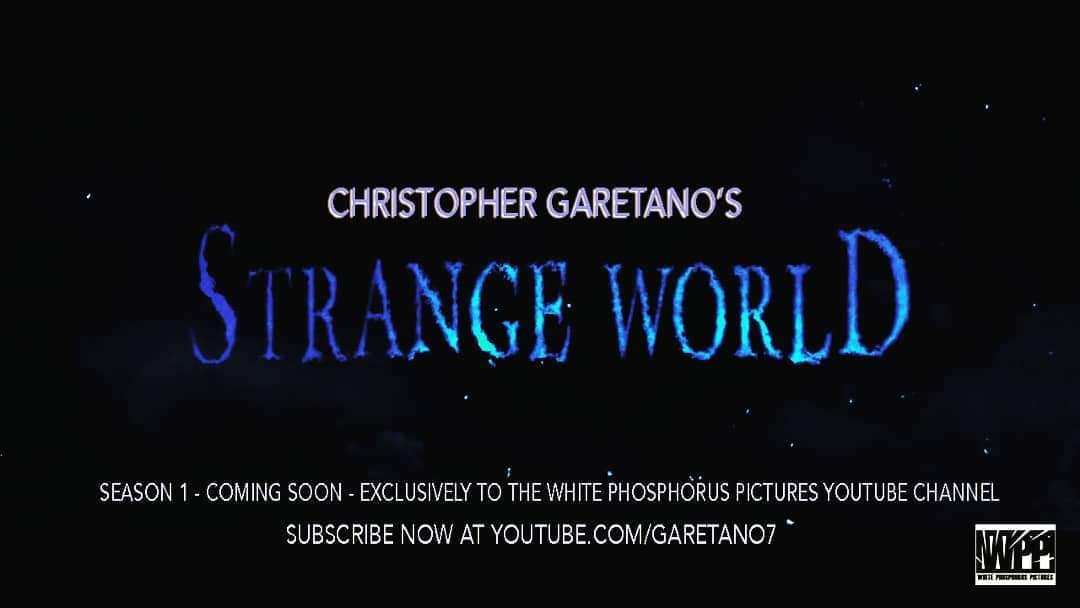 TSS: How will Christopher Garetano's Strange World differ from Campfire Club?
CG: Christopher Garetano's Strange World will start off with a general conversation about what we are working on. We will show some behind the scenes things, that would be one part. Another segment would be my appreciation for cinema creators like Special FX make-up.
I want to visit Grindhouse Video in Tampa, Florida for the show. It's an old school video store that has horror movies and everything you can think of. It stays intact and it's very popular. We talk about the significance of that.
I would also like to go to Texarkana where the "Phantom Killer" was and shoot that segment like a John Carpenter high profile slasher film. I want to find a "Dr. Loomis" type who would profile this serial murderer.
He killed kids on lover's lane and got away with it! This was a slasher film before slasher films. The Town that Dreaded Sundown was made about this particular urban legend.
People are tired of the three basic food groups of investigative shows. You have some guy who claims he was ex-Military or ex-law enforcement looking for UFOs or you have your Bigfoot show where everyone is screaming out into the night, making duck calls or you have the ghost shows where everyone is running around screaming in a house saying their seeing ghosts.
It is a tired genre and I am amazed that networks haven't tried anything different but I'm going to do it, so here we are.
TSS: When we last talked, you told me that you were very interested in bringing new talent to White Phosphorus so that you could mentor future artists. Do you still intend on doing that?
CG: 100%. That's one of the next stages that we'll move into. I will start to produce shows for fresh minds and voices. They don't have to necessarily be young, just fresh. It could be someone in their 60's that has an incredible concept and has the energy to participate and wants to go for it with us and we'll do it.
Let's Go Off to the Witch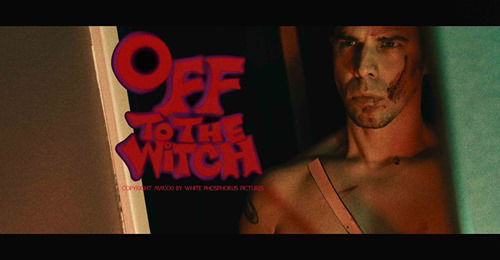 TSS: Let's talk about your podcast, Off to the Witch. You have so many unusual and compelling guests that have appeared on the show like horror actors, Paul W. Ehlers and Edwin Neal from The Texas Chainsaw Massacre. You also had Tiffany Mac on and she talked about being visited by terrifying creatures in the night. Then there was Jenny Constantine who discussed conspiracy theories and then your latest show with underground cult legend, Jim VanBebber was on the topic of ultra-violence in cinema. Out of curiosity, what is your brainstorming process for podcast ideas?
CG: There has to be somewhat of a personal connection to the material for me. I try to create a central theme for each episode. I don't want to do a Skype thing that is why right now it is a completely audible experience. I am going to finish Season 1 and then do another as an audible experience and then by the third season we will transition into the series.
TSS: Do you have a dream guest or guests for the podcast?
CG: Everybody that I really want, I am getting. Up ahead we are talking to Richie Ramone. I want to get Lee Ving from the band, Fear. He has some crazy stories.
I would love to interview Travis Walton; I'd love to talk to Tom Savini…I think I will.
I don't think it's going to be hard to get them. It's more about getting them through the door to know that this is going to be a different experience because these people are interviewed a lot.
It was great spending time with Christopher Garetano. Look for Montauk Chronicles to premiere on his White Phosphorus Pictures YouTube Channel on Mar. 30!