Susan Leighton
A friend told me the other day that they had read something about Say Anything being remade. Of course, I was incredulous and had to do research to see if it was just a rumor. That is when I saw an interview with Cameron Crowe in Indiewire from last month.
While nothing is in the works, the director did admit that he wanted to "return to Lloyd Dobler" because he loved the character. Sure, we all did but do we really have to create a sequel to a 32-year-old film?
Of course, Crowe feels that he has more to say on the subject and that if he could "find a way there" he would love to revisit that particular storyline. Honestly, I am not sure that I want to check-in with Lloyd. Why do we feel this need to take movies from the past and reinvent them?
Yes, I have argued this point many times and yes, I understand that creators and studios are taking the safe routes and betting on built in audiences because after all, it is the entertainment BUSINESS. Especially now, since everyone that works in the industry has taken a hit because of the pandemic. It's all about survival.
Instead of going back to the well, why couldn't Crowe release a remastered director's cut to play in theaters? Ridley Scott did that in 1992 with Blade Runner and in 2007 with his Final Cut version. Even Stanley Kubrick worked with a restoration team on his epic film, Spartacus in 1991.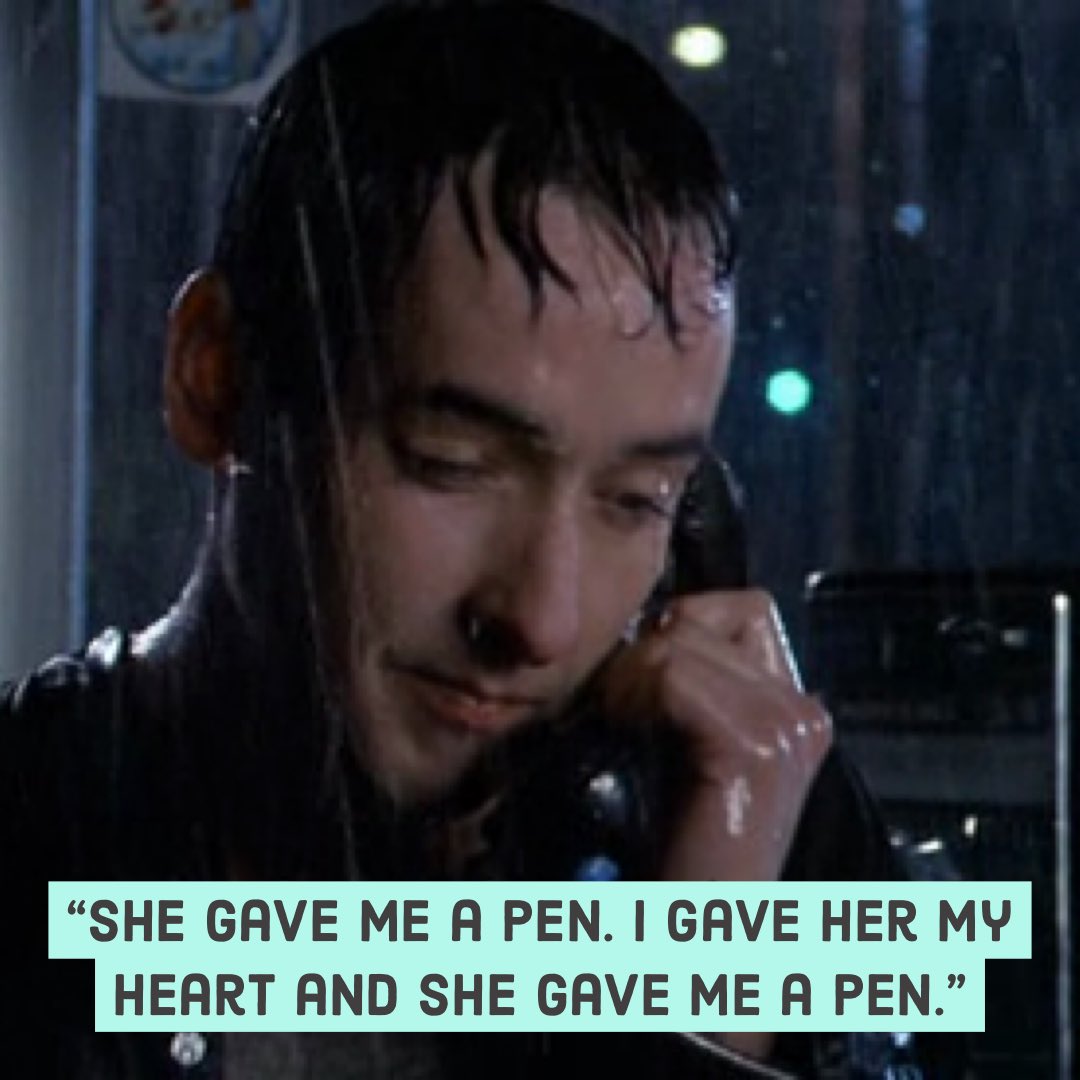 There is a 20th Anniversary version of Say Anything that debuted in 2009 but it didn't have any tantalizing extras on it. According to Blu-ray High-Def Digest, a forced trailer was included and an animated yearbook. Maybe Crowe could do a commentary track with John Cusack on a 4K release or he could do a roundtable with Cusack, Ione Skye and Lili Taylor to be included in the package.
I guess with the success of Bill & Ted Face the Music everyone wants to ride the nostalgia train. In the case of that particular venture, while Keanu Reeves and Alex Winter are the main focus of the plot, writers Chris Matheson and Ed Solomon introduced the dynamic of the two middle-aged rockers having daughters.
While that approach may have worked with that particular franchise, I just don't see where Crowe can take Lloyd. Sure, we could see how life is for him now that he is in his 50's. Would he and Diane Court still be together or would there have been some cataclysmic event like a divorce? Frankly, that holds about as much appeal for me as a Lifetime or Hallmark movie.
Say Anything is timeless. It resonates today for all age groups because it is about love and how in the end, it does triumph over every adversity. We don't have to reinvent, reimagine or revisit. We can just let this film, BE.