Susan Leighton
1981 was a great year for the entertainment industry. The theater going experience was alive and well. Every weekend, a new release would hit the local cinema automatically making it a must-see event for me and my friends.
Hollywood was turning out more interesting productions at that time. Instead of going to the well and remaking a film that was released less than a decade ago, screenwriters were inspired by works from bygone eras but they didn't seek to recreate them.
I guess when it comes down to it, the STORY made these movies compelling. Characters were well developed, "prestige" pictures didn't have the same actors and actresses in them all the time and in my estimation, filmmakers were more adventurous and not prone to sticking with the same formula for success because it worked in the past.
Obviously, there are so many ventures that I could shine the spotlight on but the following ten are near and dear to my heart for different reasons. The selections are varied and representative of several genres.
Here are a few memorable motion pictures that are turning the big 4-0 this year:
Stripes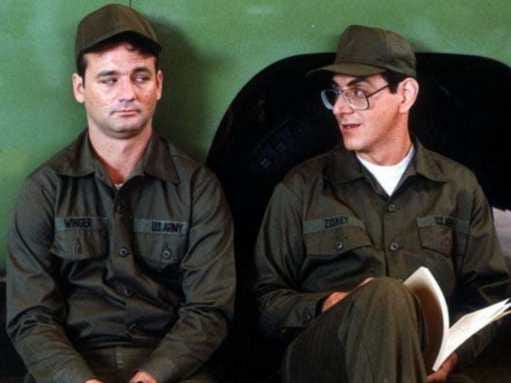 Bill Murray made a splash in Meatballs, Ivan Reitman's coming of age, summer camp tale in 1979. However, it wasn't until 1980 with the release of Caddyshack that he began to start on the career trajectory of being a box office draw.
Stripes was another Reitman effort starring Murray and the late, great, Harold Ramis. The pair portrayed John and Russell, two unambitious guys who decide that joining the Army might be their ticket to adventure and seeing the world.
Instead, they end up in crusty, veteran Sgt. Hulka's (Warren Oates at his irascible best) platoon where their antics aren't going to fly. After injuring Hulka in a training exercise that goes awry, John and Russell are left to whip their squad into shape so that they can pass basic training.
They succeed and end up being assigned to a coveted position in Europe. Of course, they can't stay out of trouble and almost cause a war with hilarious results. Other impressive cast members include: John Candy, Judge Reinhold and John Larroquette.
Stripes is available on Hulu, Sling TV, Starz, Amazon Prime, Philo and VUDU.
Reds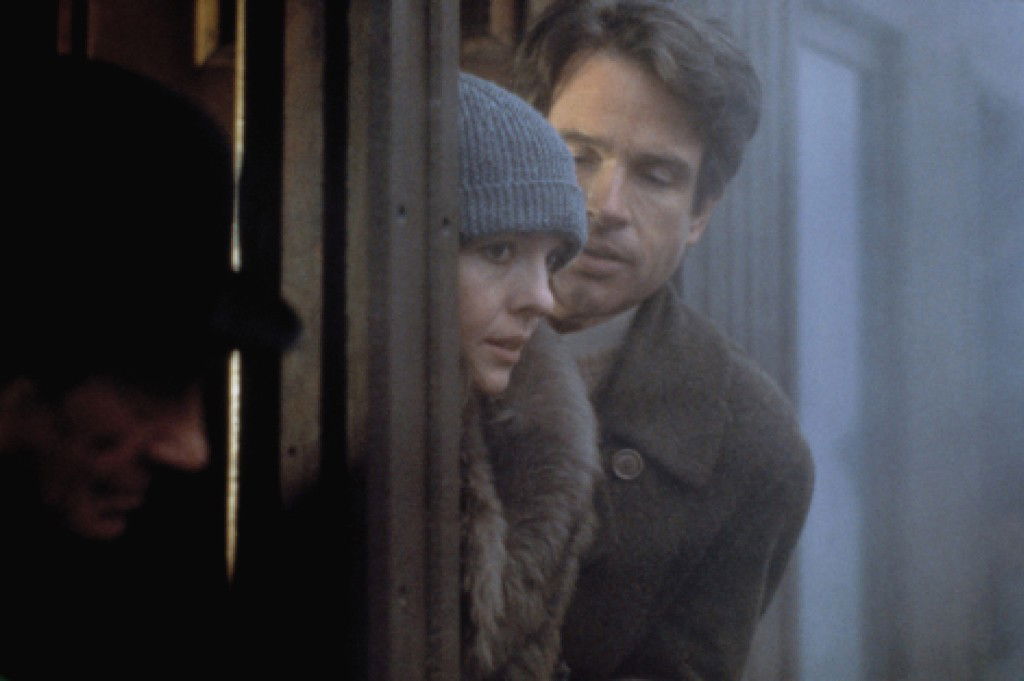 I readily admit, I am a sucker for epic flicks and Reds is in the vein of Doctor Zhivago and other David Lean efforts. Warren Beatty wrote, directed and starred in this sweeping tale of the Communist revolution in Russia and the growing movement in the United States led by the charismatic writer/journalist John Reed and his partner, Louise Bryant (Diane Keaton).
Yes, it is a love story but also part documentary as Beatty interviews influential people that remember Reed and Bryant. Reds also stars Jack Nicholson, Maureen Stapleton, Edward Herrmann, Paul Sorvino and M. Emmet Walsh and can be viewed on YouTube, Google Play, iTunes, VUDU, Amazon Prime and Hulu.
Body Heat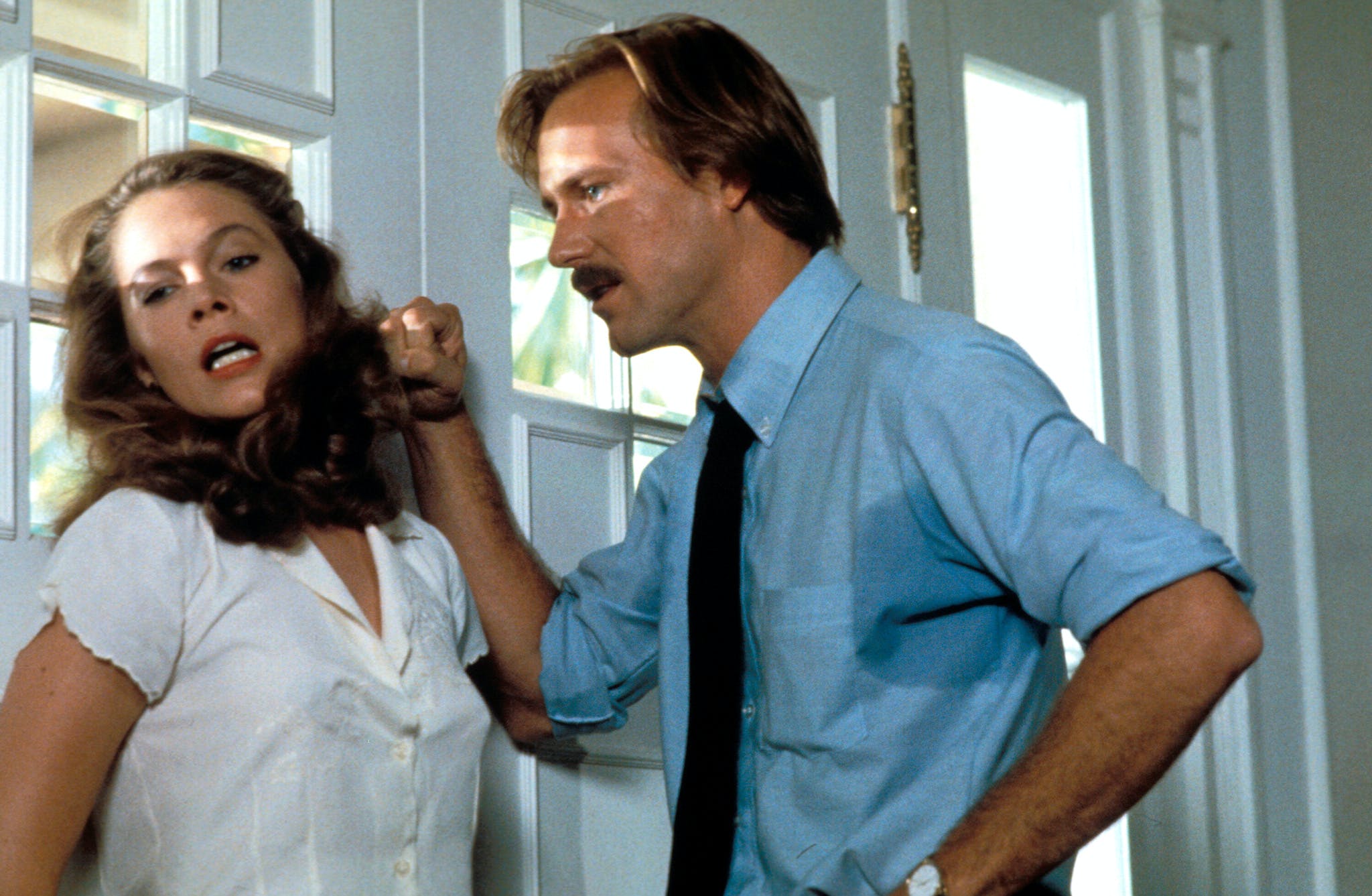 Body Heat is Lawrence Kasdan's salute to steamy noir films of yesteryear like The Postman Always Rings Twice and Double Indemnity. First of all, William Hurt and Kathleen Turner have red, hot chemistry on the silver screen and if you are in the mood for a crime thriller with a sexual bent, make it a point to watch this effort.
Hurt is a low-rent, morally questionable attorney named Ned Racine who meets Matty Walker on a steamy Florida night. The two hit it off and before they know it, passion is raging. However, there is a problem.
Matty is married to a wealthy businessman named Edmund (Richard Crenna). She convinces Ned to murder her husband and let's just say, things don't go as planned ending in an unfortunate way for several characters.
Ted Danson and Mickey Rourke round out the cast. You can catch Body Heat on YouTube, Google Play, VUDU and Amazon Prime.
Evil Dead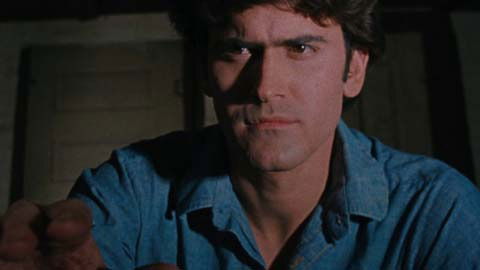 While I know that everyone's favorite in Sam Raimi's trilogy is Army of Darkness, I happen to love Evil Dead. This horror film took the idea of demonic possession to an entirely different level.
Full of gory, practical effects, this story about college friends looking for fun and relaxation in a cabin in the woods is a relentless exercise in terror. It is like Agatha Christie's And Then There Were None on steroids.
Ash Williams (Bruce Campbell), his girlfriend Linda (Betsy Baker), his sister Cheryl (Ellen Sandweiss), pal Scotty (Richard DeManincor) and Scotty's girlfriend, Shelly (Theresa Tilly) listen to an audio tape of creepy incantations from an ancient evil tome known as the Necronomicon which causes all hell to break loose (literally). One by one, Ash's friends turn into Deadites and he is forced to have to kill his friends or be killed. Let's just say it is a weekend to remember…
Evil Dead can be found on Tubi, Sling TV, YouTube, iTunes, Google Play and VUDU.
The Four Seasons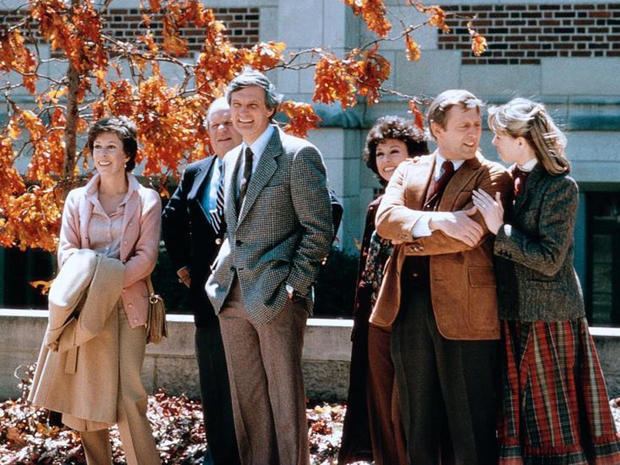 Alan Alda made his big screen debut in 1968 portraying writer George Plimpton in Paper Lion. However, most people know him from his iconic television role on M*A*S*H* as Captain Benjamin Franklin "Hawkeye" Pierce.
In 1981, he helmed his first motion picture, The Four Seasons. The actor also penned the script about four married friends who vacation together every Spring, Summer, Fall and Winter. Along the way, they experience ups and downs in their marriages, their relationships with each other and their children.
Carol Burnett plays Alda's wife, rounding out the cast are Broadway veteran, Len Cariou, Sandy Dennis, Rita Moreno, Jack Weston and Bess Armstrong.
Experience The Four Seasons on Peacock, Amazon Prime and Netflix.
Other films turning 40 and where to watch them:
Escape from New York: HBO Max, YouTube, iTunes, Google Play, Amazon Prime, VUDU
On Golden Pond: Hulu, HBO Max, YouTube, iTunes, Google Play, Amazon Prime, VUDU
Raiders of the Lost Ark: CBS, YouTube, iTunes, Google Play, Amazon Prime, VUDU
Clash of the Titans: Sling TV, YouTube, iTunes, Google Play, Amazon Prime, VUDU An
American Werewolf in London: Hulu, HBO Max, Amazon Prime, YouTube, iTunes, Google Play