Hansi Oppenheimer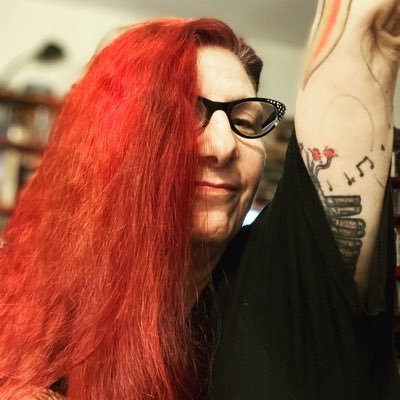 In this week's edition of We Need to Talk About, we asked Hansi Oppenheimer, Founder of Squee Projects, LLC and Squee Media to share her unique perspective on the making of her groundbreaking Joe R. Lansdale documentary, All Hail the Popcorn King.
AHTPK is a labor of love for the creator who is also a fan of the legendary scribe. As with any work of art, Hansi has experienced growing pains and learned valuable lessons along the way.
What follows is her account of the day-to-day grind of guerilla filmmaking from soup to nuts, so to speak. It isn't glamorous nor is it all about walking red carpets and winning numerous accolades.
This is a great picture of what being "in the trenches" is all about. For those readers out there, who have aspirations of seeing their visions on the silver screen, we hope you find this article invaluable…
How It All Began in 2018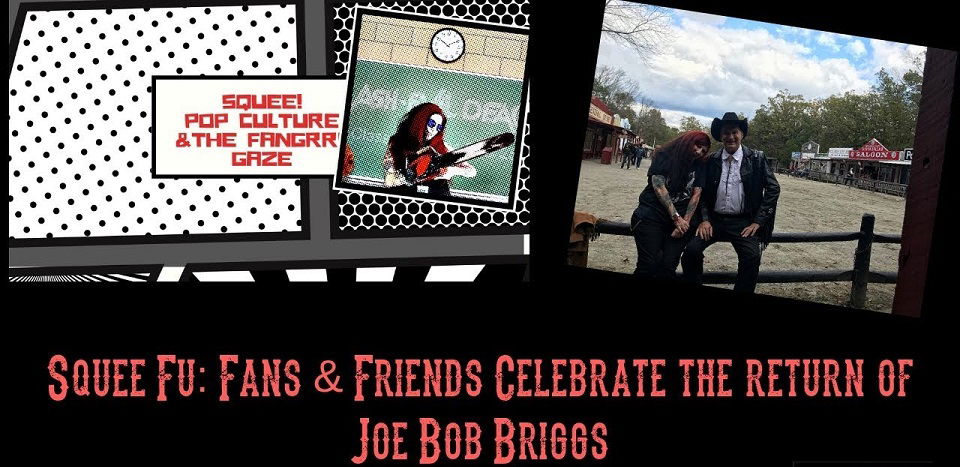 Joe R. Lansdale has always been one of my favorite storytellers. I have been reading his work since the 80's. We became friends on Twitter and when I was compiling fan videos for my Joe Bob Briggs documentary, Joe R offered to write a piece for it. Well, within 24 hours he had sent me this beautiful, funny tribute to Joe Bob and the Drive-In. I literally cried when I read it. It meant so much that he took the time for me. I was so grateful I suggested we do a documentary on him!
Pre-Production
Since I figured I wouldn't have a lot of access to Joe and I wanted to respect his time, I asked him if he had seen Remastered: The Devil at the Crossroad, a 45-minute documentary on iconic Bluesman, Robert Johnson. Joe agreed that it was a good model for our film. Although, our finished product ended up being over 45 minutes and just under an hour.
Production
Our production budget was $5000 which covered my travel to Texas from NY twice. I shot about 4 days total. We managed to raise another $2700 through a GoFundMe that I had set up. Since my budget was so low, I did everything; shooting, audio and interviewing. Joe took care of Crafties.
My first day, I was a little nervous and was off my game. I probably should have spent more time in Nacogdoches to get more familiar with the area. It was a wonderful opportunity to spend time with Joe and his wife, Karen.
I tease him that he's my Yoda but he really has seen it all and his advice was a masterclass in creating. So many of his friends, fans and people he's advised over the years wanted to participate so we were fortunate enough to interview many luminaries like Don Coscarelli, Amber Benson, Bruce Campbell, Brian Keene and Nick Damici. It truly was a Lansdale family affair because his wife and children, Keith and Kasey shared their insights as well.
Post Is Hell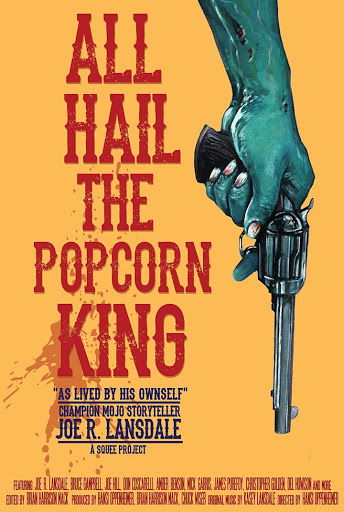 Now, there's a lot that went south. I had a great Editor but he got sick as we were working on the extras for the DVD and had to leave the project.
Unfortunately, I had to go through a few more Editors to find someone who was so talented that he taught me what an Editor should do. Together, we finished 33 extras and a new version of the trailer. Then the assets needed to be made into a DVD master.
Here is an important takeaway! Screen sharing with your editor makes going through 33 extras faster. Do that. Don't let your Editor take notes, make changes, render them and send them back to you. It takes too much time.
The Law & Your Sanity
Have a lawyer read through ALL of your contract offers before you sign. I was lucky enough to discover Volunteer Lawyers for The Arts. They charge on a sliding scale and are top notch. Believe me, it's worth it for your peace of mind.
4-Walling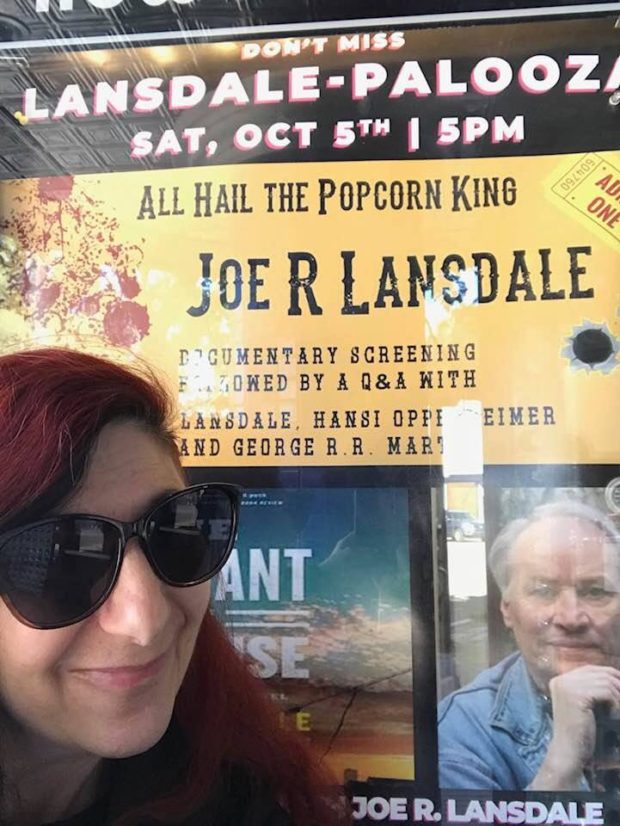 From the beginning, I had "four-walled" (renting venues to show our film and selling tickets). The screenings we had in Austin, Brooklyn and Los Angeles helped us to "tweak" our doc based on the responses of the respective audiences.
The incredible George R.R. Martin invited us to screen AHTPK at his Cocteau Theater for Lansdale-Palooza (squee!) and we were also invited to screen the doc at The Nacogdoches Film Festival.
Distribution
I started looking for distribution offers and got quite a few. However, they wouldn't have guaranteed any money or they wanted creative control so they could recut or rename the film or change the music, which I wouldn't allow. In the end, I decided owning my content was more important to me.
Here's Where Your Budget Blows Up
I hired a consultant, a PR firm, someone to redesign my website, someone to create a logo as well as art for the DVD slipcases. Not to mention, when you throw in applications to film festivals it all adds up. My budget is around $20,000 now.
Epilogue (or Is It?)
I am waiting for the sample DVD. If it's good, then we will dub 200.
In the meantime, I'm also waiting for slipcover art from Alex McVey who did our beautiful poster. Then I'll assemble the DVDs and start shipping them out.
We have pre-orders for about 70 so there should be quite a few left over for future sales. Over the next few weeks, we will be unveiling the new site, the new trailer and the DVDs.
In retrospect, making a film is hard work and there are huge learning curves to conquer but it was a unique opportunity and I'm grateful that I had the chance to work with Joe Lansdale and celebrate his legacy with All Hail the Popcorn King.