Susan Leighton
Amy Adams is one of my favorite actresses. Whenever I see her name in the credits, I know that the movie is going to be worth watching. When you look at her filmography, it is hard to narrow down specific performances where she shines because there are so many of them. She is extremely versatile. In Talladega Nights: The Ballad of Ricky Bobby, she is hilarious and endearing as the titular character's girlfriend, Susan.
After that Will Ferrell comedy, she did a complete 360 and held her own with Meryl Streep in not one but two movies! Her first foray with the esteemed veteran actress was John Patrick Shanley's screen adaptation of his Broadway play, Doubt.
Amy portrayed a young nun who suspected that a respected priest, (played by the late, great Philip Seymour Hoffman) was lavishing too much attention on a particular student. Of course, when she divulges her concerns to the Principal of St. Nicholas School, Sister Aloysius (Streep) alarm bells go off thus beginning an investigation into Father Flynn's conduct and his potentially inappropriate relationship with the student in question.
In this venture, Adams is at the peak of her game. She conveys her character's moral quandary exceedingly well. We feel for the predicament she is in and the high stakes of questioning a pillar of the community.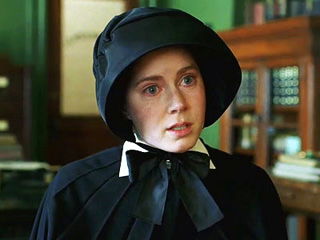 Shanley's production is set in the 1960's and at that time, sad to say, even the Catholic religion suffered from quiet misogyny. How dare a youthful and inexperienced nun voice her apprehensions about a tenured man of the cloth?
Later that same year, Amy teamed up with Meryl again for the wonderful romantic comedy, Julie & Julia. Based on a true story, the thespian played blogger, Julie Powell who gained fame by writing about her experiences cooking every single recipe in Julia Child's first cookbook, Mastering the Art of French Cooking.
Nora Ephron wrote a wonderful script that managed to blend two different timelines together. We alternate between Child's life before becoming a world-renowned chef in Paris during the late 40's and Powell's personal story which mirrors her idol's in 2002.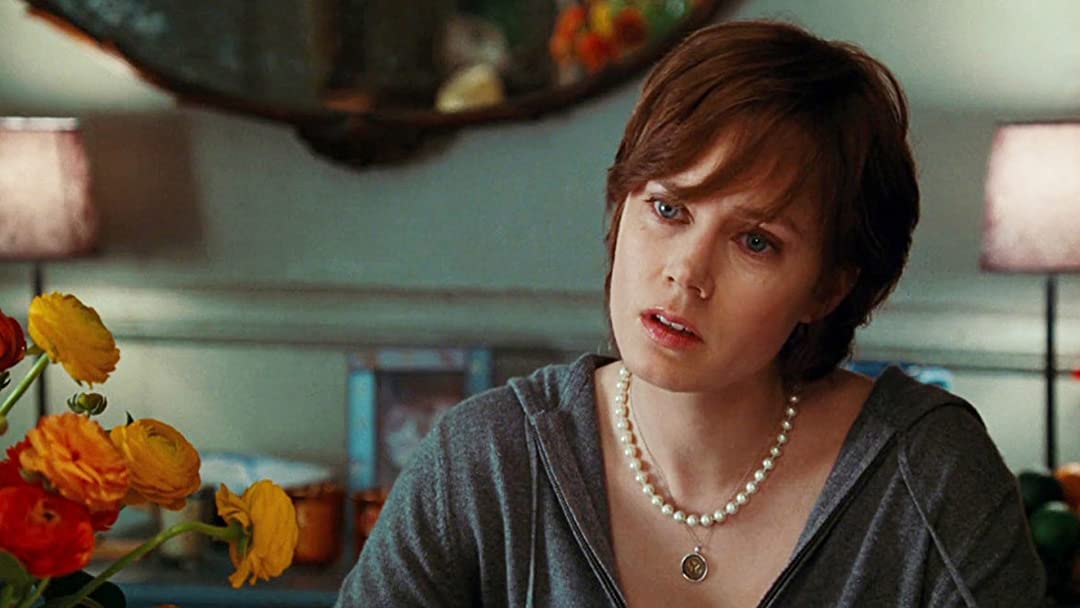 Although Adams doesn't share a scene with Streep, the duo is wonderful on screen together. They have a certain chemistry between them which is delightful to watch.
However, the movie that I keep coming back to is Arrival. Directed by Denis Villenueve with a script written by Eric Heisserer, on the surface, it appears to be a sci-fi drama about what would happen if extraterrestrials suddenly made their presence known in our world. That is only part of the story.
Amy is linguist, Louise Banks who has just suffered the catastrophic loss of her daughter. She is grieving, alone and depressed just existing from day to day at her teaching job in Montana when twelve alien crafts land in various places all over the world.
Colonel G.T. Weber (Forest Whitaker) recruits her and physicist Ian Donnelly (Jeremy Renner) to investigate why the ETs have arrived. Of course, the military wants to assess if they are a threat to the planet.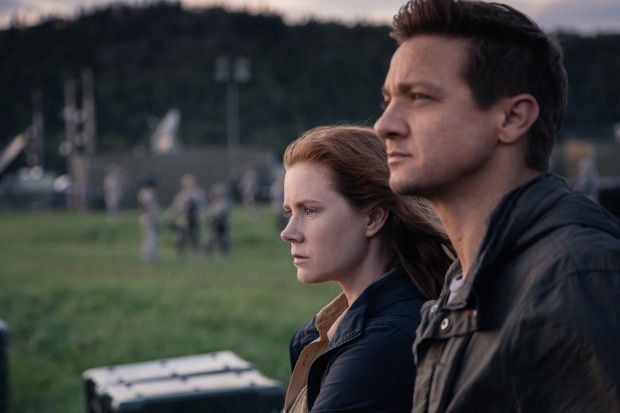 As it turns out, the visitors that Banks and Donnelly are assigned to turn out to be heptapods (similar to squids). Although they are not human, they are highly intelligent beings that have the capacity to communicate.
Louise has to figure out how she can "talk" to them. Eventually, she begins to understand how to use symbols to find out their intentions.
During the course of her contact with the creatures who Donnelly has christened, Abbott and Costello, she bonds with them. In turn, they impart to her a secret of the universe, how to manipulate time.
Through this gift, she is able to heal her grief by reliving her life again with her husband who turns out to be Ian Donnelly. She chooses not to change anything; she still makes the same choices but she gets a second chance to be with her daughter and her soulmate.
Renner and Adams have a special spark between them. When they first "meet", they are at odds with one another but through their shared mission to learn from the ETs, they end up falling in love. Arrival is a film that hits you hard in the solar plexus. It makes you think and it touches your heart, all because of Amy…