LaShawn Williams
Ushered in via the success of The Cosby Show and hip-hop's inevitable infiltration into the broader culture, the 90's were awesome for Black sitcoms. Shows like In Living Color and The Fresh Prince of Bel Air kicked things off and opened the door for the likes of The Wayans Bros. and Moesha that came along later in the decade.
Of all the 90's Black sitcoms though, one definitely stood out among the pack: Martin.
Martin Lawrence's eponymous hit television series was ideal for the stand-up comedian; with an ensemble cast that included Tisha Campbell, Tommy Ford and Carl Anthony Payne, Martin was "must-see TV" for Black audiences.
Of course, Lawrence was the star of the show and his chemistry with his cast mates and willingness to let them shine was obvious. In any given episode, he hilariously sparred with one or all of his co-stars—but the one who often had him against the ropes was Tichina Arnold.
Arnold starred as Pamela 'Pam' James, the brazen best friend of Martin's girlfriend Gina (Campbell). She firmly stood her [comedic] ground opposite Martin, so much so, that not only was their antagonistic relationship often an episode's highlight, it was also often compared to another adversarial TV twosome, Redd Foxx and LaWanda Page, aka "Fred and Aunt Esther" from Sanford and Son.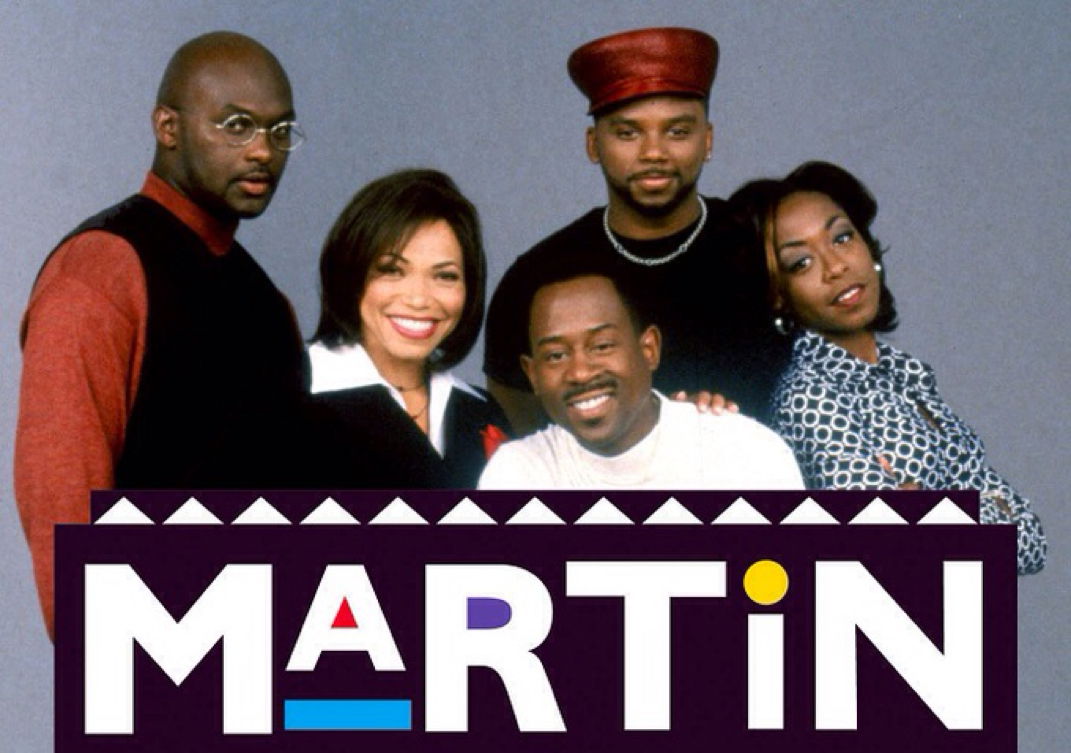 After five seasons, Martin ended in 1997. Lawrence would immediately go on to build a blockbuster movie career while the other cast members' careers veered in other directions.
Arnold's early claim to fame was in Frank Oz's Little Shop of Horrors, and she made some noise on the soap opera scene (she even was nominated for a Daytime Emmy for her work on Ryan's Hope), but it was her time on Martin that really made her a household name.
She later had recurring or guest starring TV roles on The Jamie Foxx Show and One on One, as well as small parts in movies like Wild Hogs and Big Momma's House, both of which reunited her with Martin Lawrence.
Sure, those roles kept her on the scene, but they weren't enough to put her back in the spotlight. When it seemed as though she might fade into Hollywood oblivion, another A-list comedian had her at the top of his list for a major role in a project he was developing.
Chris Rock knows comedy—and he knew Arnold was the obvious choice to play his mother in Everybody Hates Chris, a semi-autobiographical comedy about his time as a kid in Brooklyn.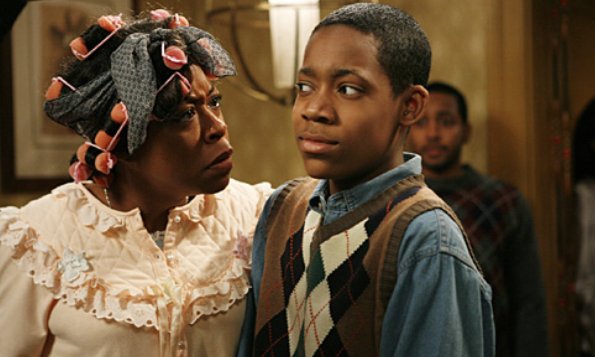 Turns out Rock was right because she nailed it. She really nailed it.
The role marked the first time she played a mother onscreen—and no shade to her small screen predecessors, but as mom to protagonist Chris (Tyler James Williams), Arnold's 'Rochelle' felt very familiar and relatable to the working-class black community. A Queens native herself, she hysterically brought the right amount of energy (and physical comedy) needed to play a no-nonsense wife and mother challenged with raising a family in a rough New York neighborhood—tough where she had to be and tender when she needed to be.
Arnold absolutely slayed that character; however, if the network suits had their way, she might not have even landed the part. "I had to fight for Tichina," Rock said in a 2016 interview with Esssence magazine. "She's literally as good as Tina Fey or Julia Louis-Dreyfus or any of these chicks."
Given her talent (she's also an amazing singer), the endorsement of Arnold was understandable, especially since it seems highly unlikely that Chris Rock would stick his neck out for just anybody. The fact that he had to lobby for her in the first place, even with her solid sitcom resume, is a testament to how criminally underrated she is.
Everybody Hates Chris was critically-acclaimed; despite having earned a spot on the American Film Institute's 2007 list of top 10 television series as well as nominations from the Golden Globes, People's Choice Awards and others, it still never really saw mainstream success.
To Arnold's credit, the NAACP Image Awards honored her twice for "Outstanding Supporting Actress in a Comedy Series (Martin in 1996 and Survivor's Remorse in 2017) and for "Outstanding Actress in a Comedy Series" (Chris in 2006).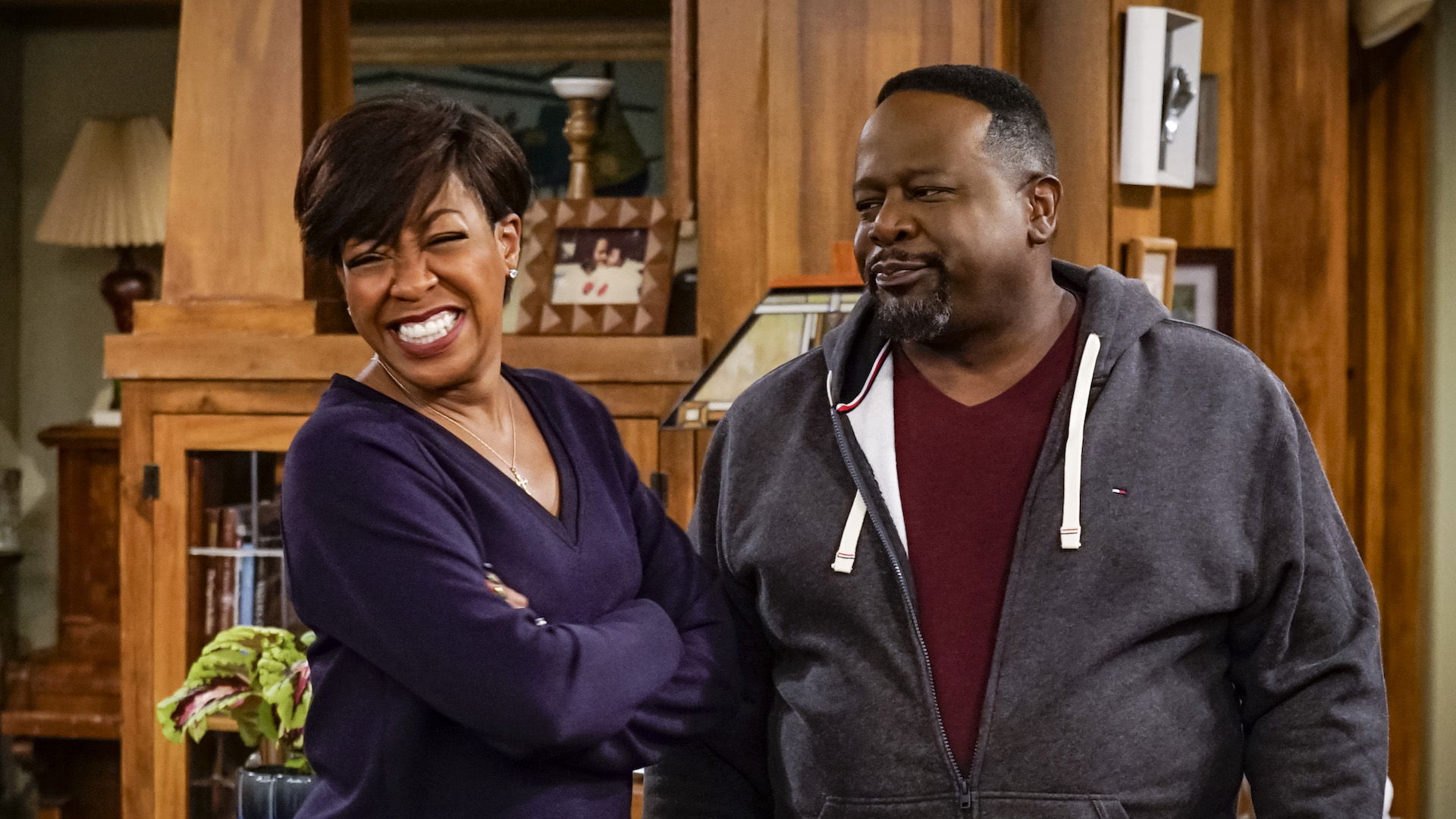 Many Black performers hold the NAACP Image Awards in high esteem; in an industry where their art isn't always appreciated or acknowledged, this ceremony was created to ensure they are celebrated. But while these awards are highly-regarded, career-wise, they don't hold the same weight as the Grammys or Oscars, or in Arnold's case, the Emmys.
Let's face it, the Emmys are the ultimate recognition; for television actors, they simply are the top prize. To date, Tichina Arnold does not have one in her trophy case—or does she…
Saturday Night Live head writer Michael Che, an obvious fan who also feels a certain way about how unsung she is, decided to honor her in his own way. During the 2018 Emmy Awards, in an amusing, pre-recorded skit, he rewarded Arnold and other Black TV sitcom veterans with a "Reparations Emmy." According to Che, he wanted to "right some of those wrongs" by honoring those who made a huge impact on the culture, but never got a statue to back it up. He even told Arnold the "Emmy" was for her "amazing work on Martin, on Everybody Hates Chris and for being pound for pound the best sitcom actress I have ever seen."
Emmys aside, Arnold's three decades-plus career speaks volumes; her longevity in an industry that often marginalizes Black talent is commendable.
These days, Arnold's fans can watch her on CBS's The Neighborhood, where she stars opposite yet another high-profile comedian, Cedric the Entertainer of Original Kings of Comedy fame. The show was recently renewed for a fourth season, which gives people even more of an opportunity to watch a great comedic actress do her thing.
Tichina Arnold is a proven entertainment powerhouse who shows no signs of slowing down; with her talent and staying power, she's got the goods to keep us all entertained for years to come.