Jeri Klein
Alaska. Winters so cold you'll need to wrap yourself in waterproof fuzz and hope you don't need to do any heavy lifting because exerting yourself while wearing all those layers leads to sweating which leads to hypothermia.
The last frontier where the majestic landscapes are so beautiful and awe inspiring that you would think Michelangelo himself flew down from the heavens to create the natural wonders you see before you.
Is it possible that the land of glaciers could also be the home of a Bigfoot-like creature that sent the residents of a tiny village fleeing for their lives years ago? Could that same entity who may or may not exist still be there today?
That's the premise of Alaska Killer Bigfoot, a brand new, soon to be fan favorite series, streaming only on Discovery+.
As local lore goes, back in the 1940s, several Dall sheep hunters mysteriously vanished in the hills just outside of Portlock, Alaska, a tiny town known for its salmon cannery located in the Kenai peninsula of America's 49th state. When the dismembered body parts of the (supposedly) missing hunters washed up on the banks of the nearby lagoon, those living in the village abandoned the settlement pronto. It's only post office closed its doors less than a decade later.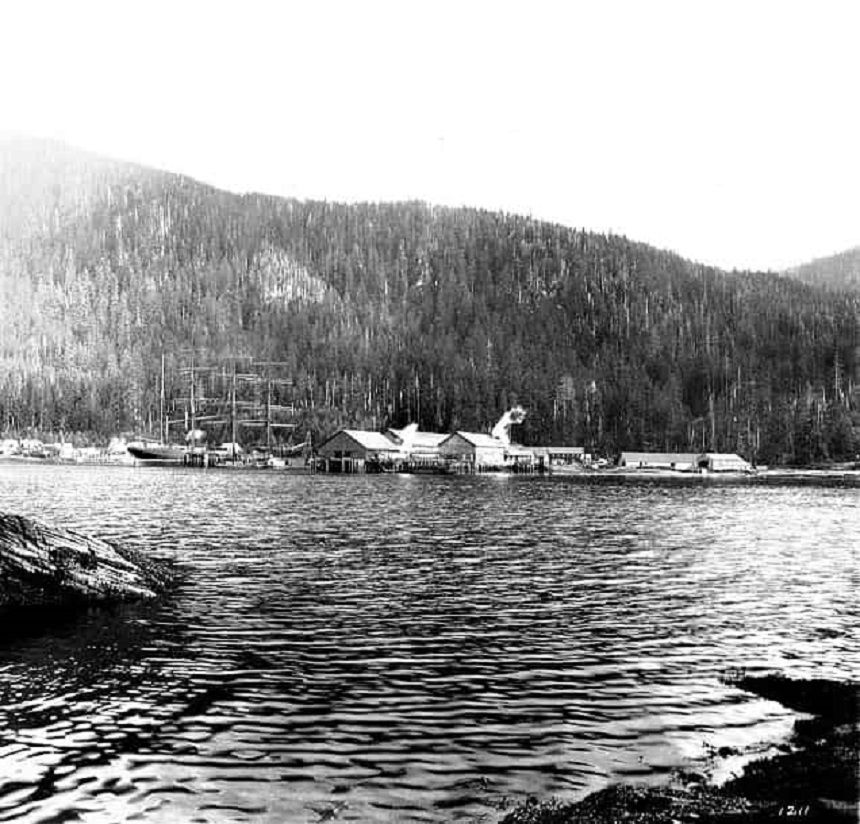 What really killed those sheep hunters? Why were people assuming it was a cryptid and not a psychopath running amuck with an ax?
A deep dive into the history of the region reveals a startling truth: that particular location has been plagued with seemingly unexplained encounters with a creature of unknown origins for over a century.
According to Nanwalek elder Malania Helen Kehl, residents of her home town of Port Chatham, a town adjacent to Portlock, were terrorized by a creature the Alutiiq called a Nantiinaq, a word meaning half-man, half-beast. This intimidating being is said to have feet larger than 18 inches in length, hunts moose just like humans, and is bipedal, meaning it walks on 2 legs.
Alaska Killer Bigfoot follows a team of adventurers as they embark on a 40-day expedition to reclaim the ghost town of Portlock from the grips of the Nantiinaq, a journey they will hopefully survive.