Jeri Klein
Ah, Comic-Con panels. In my humble opinion, they are the best thing about conventions. You show up, go into a room filled with like-minded humans, and listen as your favorite creators chat about their latest project, a future role, or the show or movie they're most known for. You name it, there's a panel for it.
Normally, the only way to experience these events was to be there in person. If you couldn't make it live in the flesh, there was a small chance you could catch a replay streaming somewhere, but the quality of those videos was adequate at best, and most had exclusive reveals that were only available for the in-person audience.
Then 2020 happened and the world as we knew it changed forever. But the Comic-Con gods and goddesses, in their eminent wisdom, figured out a work around.
They decided to simply take SDCC (full panels, meet and greets, Q+As and all) virtual. Thanks to modern technology and apps like Zoom and YouTube, we can now have full interactive panels with people from all over the world. Members can sign in from anywhere, and viewers can tune in and ask questions in real time, or submit them in advance.
Dubbed Comic-Con at Home, SDCC is fully virtual for the second year in a row. As of writing this article, they have posted over 264 videos. With so many options to choose from, it can be tough to know which ones are worth your while.
If you're into all things paranormal then add the Destination Fear Panel from Friday July 23 to your watch list. According to the original press release from Discovery, Destination Fear is about:
"Brother and sister duo, Dakota Laden and Chelsea Laden, and best friend Tanner Wiseman, along with camera operator Alex Schroeder, confront their fears, as they pile into their RV and hit the road on a nail-biting cross-country journey to pursue paranormal evidence, spending the night inside America's most haunted abandoned buildings."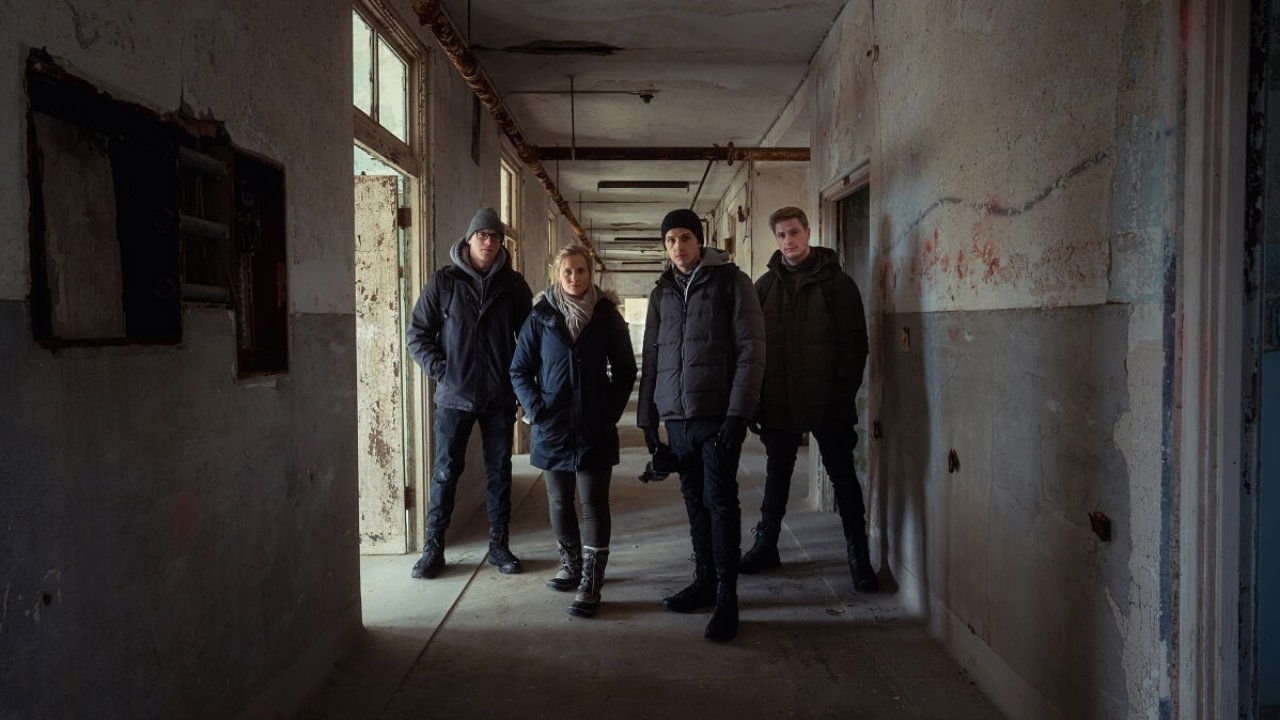 Currently, the show is in its third season and has really hit its stride. While the concept of the series is different, unique, and fun, the reason so many of us (myself include) love this program is because of the genuine camaraderie between Dakota, Chelsea, Tanner, and Alex which makes their panel a true "must see."
The closeness of the group permeates through the screen. They may have different personalities but they love and respect each other and it shows.
This is the type of friendship most of us dream about and its heart-warming to watch them interact with one another. Their energy and enthusiasm are infectious.
Comic-Con at Home 2021 was apparently their very first panel together, which is truly mind blowing considering how natural and fun they were. Even the most seasoned thespians do not always excel in this format. Without giving anything away, I can honestly say that they exceeded my expectations and I sincerely hope this fearsome foursome participates in more live events, be it for Destination Fear, or their next venture, as I'm sure this is only the beginning of their success.
You can watch season 3 of Destination Fear Saturdays at 9 p.m. ET/PT on Travel Channel and on Discovery+.