Jeri Klein
Rejoice, fellow paranormal enthusiasts! Ghost Adventures —the show that changed the way we investigate the supernatural— is back with bigger lockdowns, creepier locations, spookier interviews, and the latest in ghost hunting technology. This brand-new season promises to be their most fear-inducing yet!
Like all things that go bump in the night, the Ghost Adventures crew (Zak Bagans, Aaron Goodwin, Billy Tolley and Jay Wasley) returns to streaming with an episode that's sure to get your blood pumping: "The Great Saltair Curse."
Originally known as "The West's Answer to Coney Island" and located on the banks of Utah's Great Salt Lake, the great Saltair Pavilion was thought to have it all when it was first built back in 1893. A massive conflagration soon crushed those dreams, leveling the main building in 1925.
However, the devastated area ended up being rebuilt in the exact location as the original, and, as fate would have it, another fire burned through the place in 1931, causing immense damage. Of course, it was reconstructed again but then the Salt Lake receded. That, combined with World War II, forced the Saltair to finally close its doors.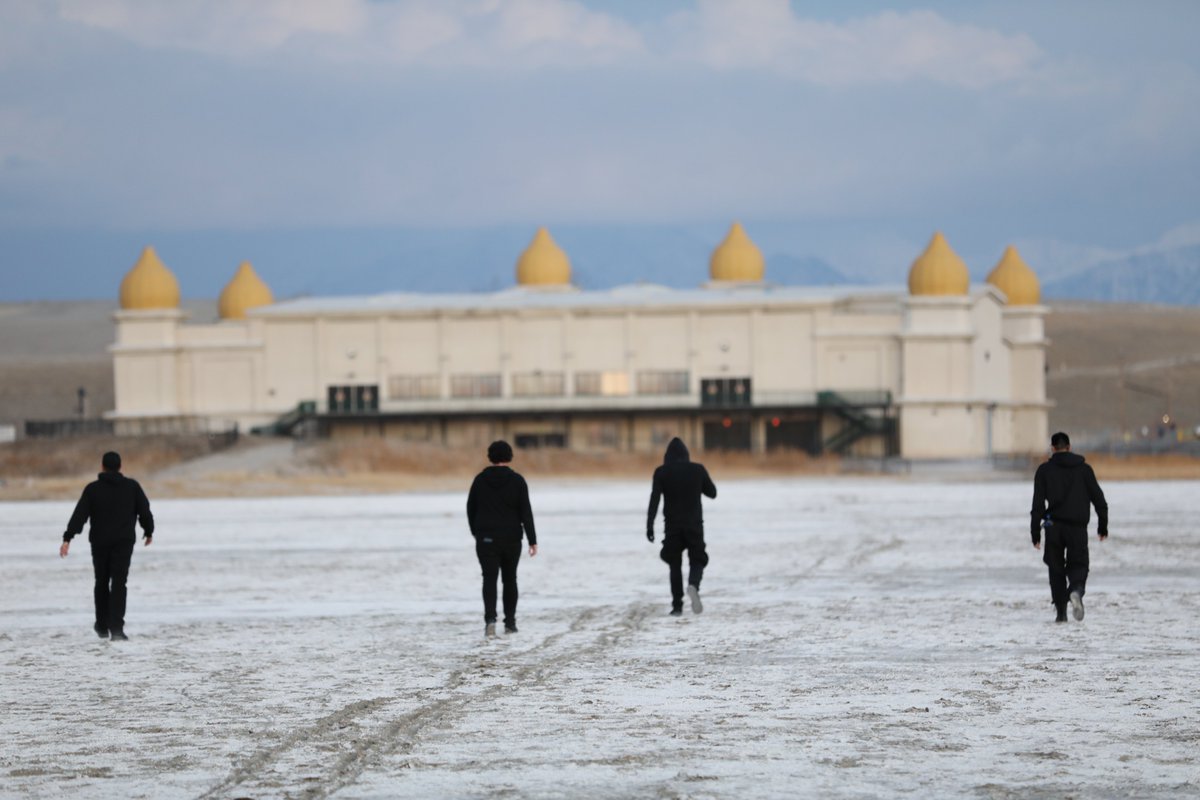 This seemingly cursed place rebranded itself as Saltair II in the 1950s hoping to reclaim its glory. Time moved on and the Saltair II was abandoned by the end of that decade. It was used as a movie set for horror films like Carnival of Souls, and then in the 1970s, (wait for it) another FIRE occurred which completely demolished the building.
Thus, ends the saga of the beleaguered structure, right? Wrong! A third reincarnation, the Saltair III appeared in the 1980s, this time about a mile from the original location, and on the edge of the lake.
At first, the Saltair III experienced flooding. Then, like clockwork, the lake receded yet again. The property has since gone through periods of abandonment, and periods where it was rented out as a music venue.
As if that wasn't enough trauma at one location to last a lifetime, the body of a woman was found on the property in 2000, and her spirit, lovingly called Saltair Sally, has supposedly been roaming the grounds ever since.
According to Zak Bagans:
"What we experience this season is some of the most physical and psychological paranormal activity yet. We're dealing with cursed land, portals, demonic activity and very frightened property owners who are afraid to live and work in these places. It's terrifying, and we're doing all we can to help them and understand these powerful hauntings."
Check out the exciting Ghost Adventures episode, "The Great Saltair Curse" which begins streaming July 22nd, with subsequent episodes streaming every Thursday thereafter for the following 6 weeks, only on discovery+.